Sold
11.3 Acres in Prime Location, Tehachapi, CA
Walkable to your favorite spots!
Directions: 20617 Santa Lucia St Tehachapi, CA 93561.
The property is along the east side of Santa Lucia Street.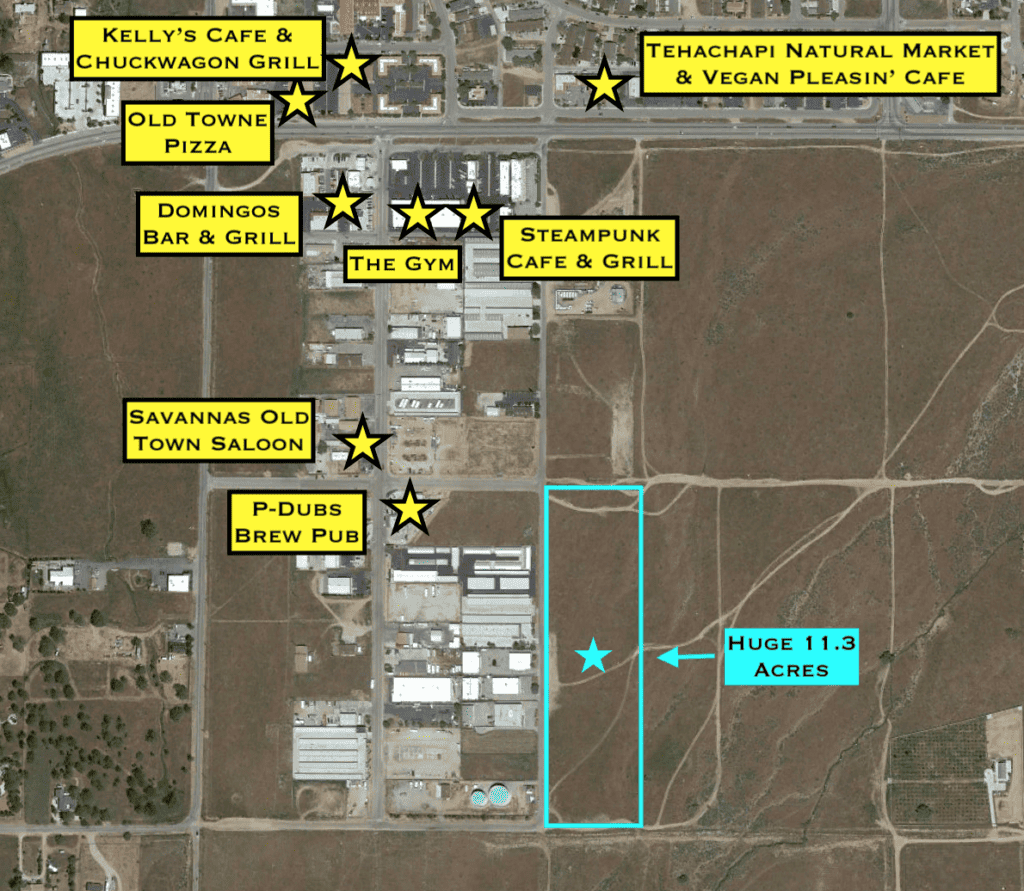 Click this link for directions from anywhere via Google Maps. https://goo.gl/maps/uJDkWREPX3CeBnZm9
Description
11.3 acres in a prime location adjacent to commercial and industrial developed properties. Walkable to your favorite restaurants, brewpub, fitness center, markets, and shops.
Zoning is combined Estate (E) and Residential Suburban (RS), allowing many flexible uses. Power and water available from the street. There is no HOA so you don't need to worry about additional rules, regulations, and fees. The title to the property is free and clear.
The two neighboring 5-acre properties bordering the east side of this property don't have paved road access and were recently listed by realtors for $100,000 and $125,000, respectively. Get these 11.3 acres for only $149999!
Agency and Utility Contacts
County Planning & Zoning: (661) 862-8600 https://kernplanning.com/planning/
Kern County Zoning Ordinance: https://psbweb.co.kern.ca.us/planning/pdfs/KCZOMar2020.pdf
Power: Southern California Edison, (800) 655-4555 www.sce.com
Water: Golden Hills Community Service District, (661) 822-3064 https://ghcsd.com/
Property Information
Nearest Cities
Tehachapi, Golden Hills, Bakersfield
Features
Dimension
355′ x 1355′ approx.
Coordinates
35.118434, -118.490045
Zoning
Estate + Residential Suburban
Have questions? Ready to purchase?
Simply call or text Steve at 484-246-5436 or email [email protected]. We pride ourselves in being responsive to the satisfaction of our customers and typically return all calls and messages the same day. We'll be happy to explain the what to expect with the closing process and answer any questions.