Sold
160 Acre Premium Property on Separation Rim
A Hunters Dream
Location
Directions, from Rawlins Take US 287 north for 22 miles. Turn left through the unlocked gate (make sure to shut it behind you) then take a quick right to continue north. In a quarter mile, turn left onto Rocking M Road and follow approximately 1.6 miles to the propety. There is an abandoned RV near the southeast corner of the property. You'll know you are on the property when you see an abandoned RV on your left.
Here is the Google Map link to where Rocking M Road intersects with US 287. Take Rockin M Road 1.6 miles west to the property. https://goo.gl/maps/FvpUB7pHhwthEGiu5
Description
This is the most unique property we have had the opportunity to offer. The location is one of a kind as the property is situated in a gap cutting through the mountains where Indian Draw – a seasonal stream flows west-to-east as it empties into the flatlands to the east. The mountains, known to the locals as Separation Rim, is the line running along the west side of US Highway 287. The western side of the property includes incredible rock outcroppings rising over 200 feet above the valley below. The views of the Ferris Mountains to the northeast are stunning.
When you are standing on this property breathing in the clean air and feeling the cool breeze on your face, and you get an appreciation for the unaltered beauty that wonderful Wyoming has to offer. It gives you a true sense of adventure.
Here is the kicker – this property is surrounded by endless miles of contiguous Bureau of Land Management (BLM) land making this an outdoorsman's dream. This is federal conservation land managed the the US Department of Interior that is open to you as a public citizen to enjoy without fee. Enjoy all it has to offer including hiking, mountain biking, horseback riding, kayaking, fishing, ATVing, camping – you name it! Bring out your inner explorer!
This property is accessed via Rocking M Road and is just 1.5 miles west of paved US Highway 287 and is accessed by Rocking M Road.
There is no electric in the area so you'll need to be versed in working with solar or other means for power. The property does not have a well on it, though we did find an approved well permit (#118556) that has since expired that we'll be happy to provide upon request. There is an off-grid homestead on the nearest private parcel to the southeast of this property. The zoning is RAM (Ranching, Agricultural, Mining) and has many allowable uses. Click this Link to view the Carbon County Zoning ordinance.
Below is a topographic map of the area. The areas showing up in dark red show the areas of significant elevation change.
This property is located in the following hunting units: Antelope Unit 61, Deer Unit 98, Elk Unit 100, Mountain Lion Unit 11, Pheasant Unit 11, Sage Grouse Unit 1. For more information visit the Wyoming Game & Fish Department Website.
Property taxes are $205.82 per year. Title is free and clear.
22 miles to Rawlins, WY: Population 9,200. Rawlins has all services needed including restaurants, service stations, hospital and Walmart Supercenter (more info).
94 miles to Casper, WY: Population 58,000 (more info)
130 miles to Rock Springs, WY: Population 24,000 (more info)
120 miles to Laramie, WY: Population 34,000 (more info)
146 miles to Green River, WY : Population 12,000 (more info)
170 miles to Cheyenne, WY : Population 64,000 (more info)
249 miles to Denver, CO: Population 620,000
230 miles to Grand Teton National Park
282 miles to Yellowstone National Park
Well Information
The state engineer's office approved a well for this parcel years back. The permit number is #118556 and the permit has since expired. The Wyoming State Engineers office handles well permits – you can contact them for more information. https://sites.google.com/a/wyo.gov/seo/
The Wyoming State Geological Survey (WSGS) has an interactive map showing all the wells in the area, including well depth, static water level, and installation date. You can access the interactive map using this link (the wells will display when you zoom in)
https://wsgs.maps.arcgis.com/apps/webappviewer/index.html?id=09ebeedba94048a0b1ec4dcfc71eb9b5
Property Information
Nearest Cities
Rawlins, Casper
Parcel Number
24890340001600
Address
GPS 42.076983, -107.432426
Legal Description
SE1/4: SEC 3 T 24 R 89
Features
Dimension
2,640′ x 2,640′
Coordinates
42.076983, -107.432426
Zoning
RAM (Ranching, Agricultural, and Mining)
Hunting Information
With over a thousand square miles of BLM land surrounding this land, this is a hunters dream. The Wyoming Game & Fish Department is an excellent resource for all things hunting. https://wgfd.wyo.gov/hunting
If you want to hunt antelope, you've come to the right place. Wyoming has more antelope than all the rest of the continent, and harvest success commonly exceeds 85%. Pronghorn, called antelope here, are found only in western North America. This property is within antelope unit 61.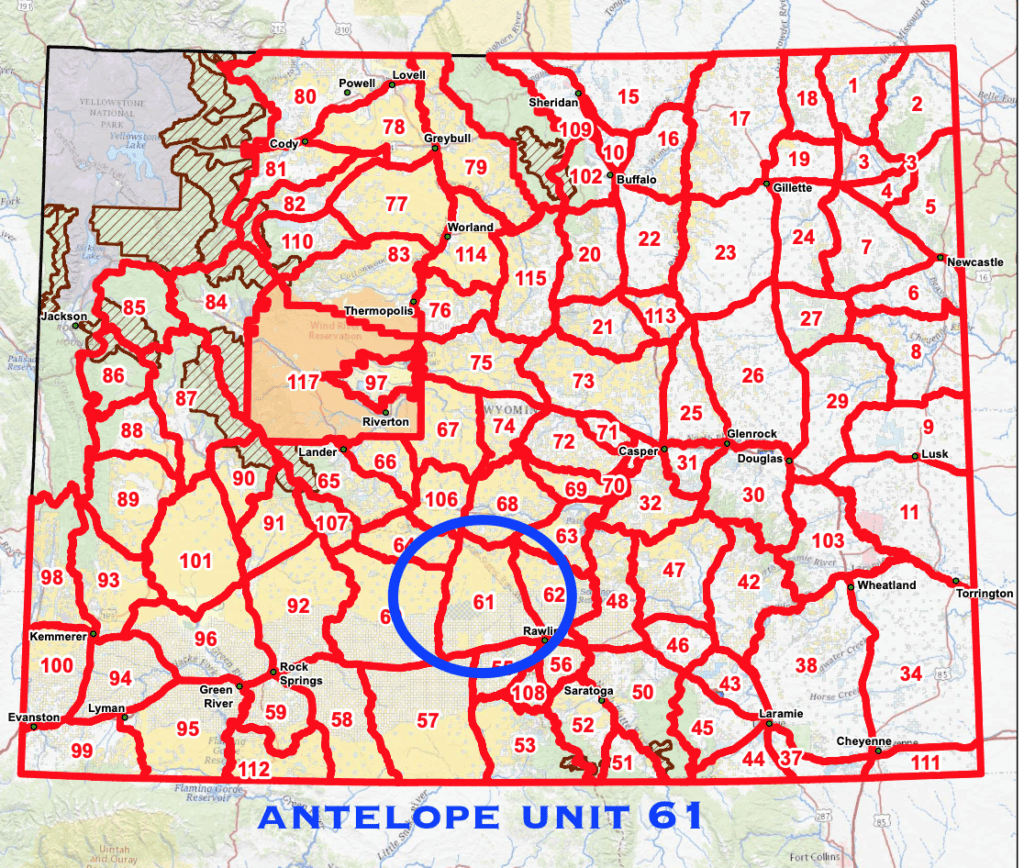 Mule deer are Wyoming's most abundant and sought-after deer. Mule deer are found from high in the western mountains to the low elevation creek bottoms of eastern Wyoming and most habitats in between. This property is within deer unit 98.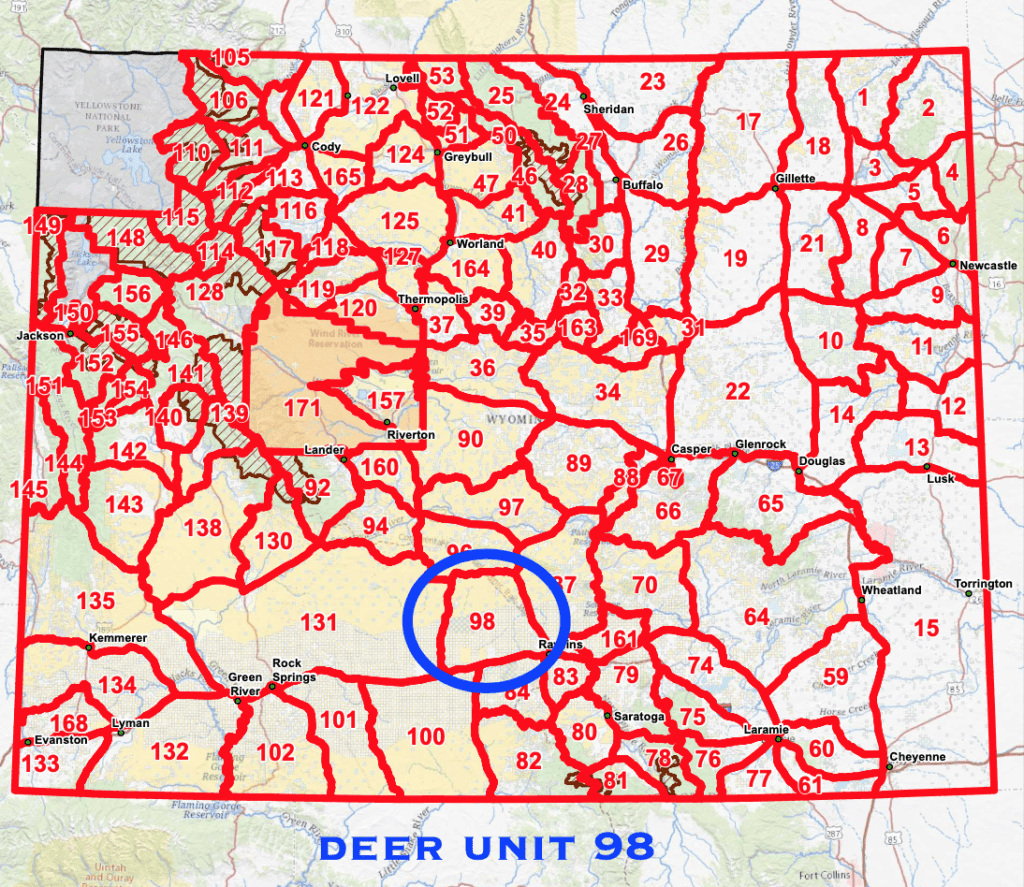 Elk range from mountainous wilderness areas to lowland deserts and plains and are plentiful on both public and private lands. This property is within elk unit 118.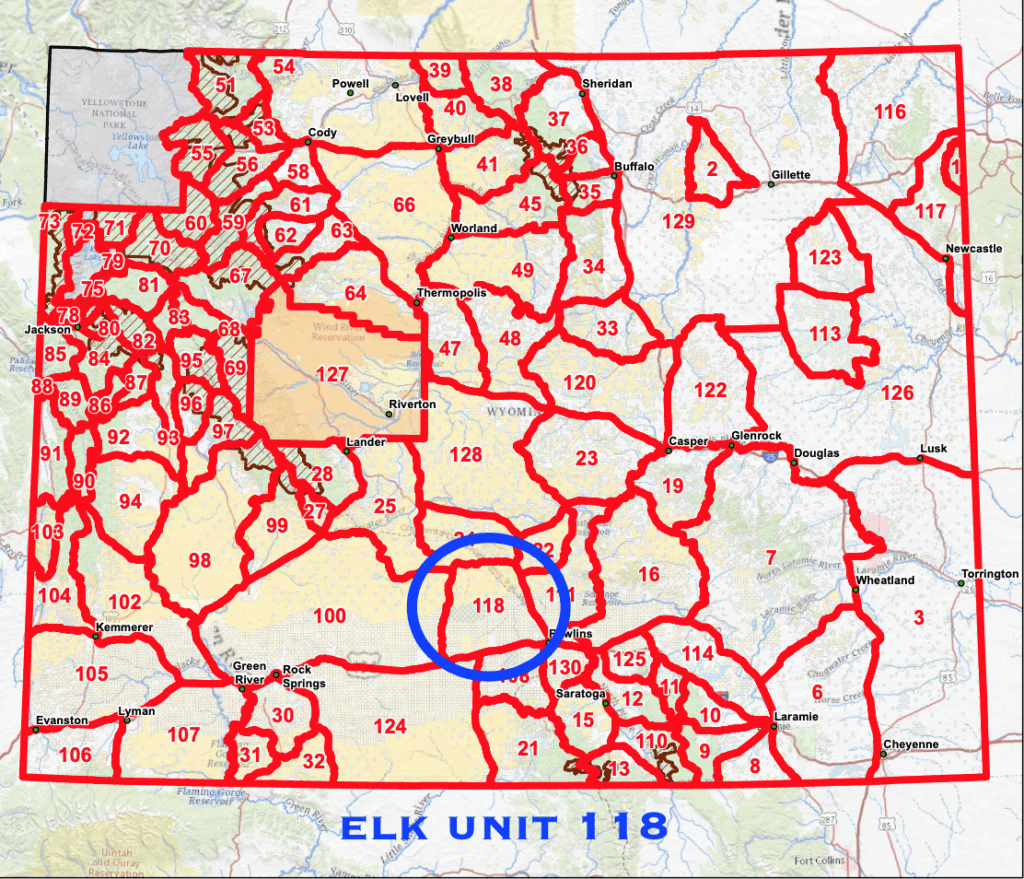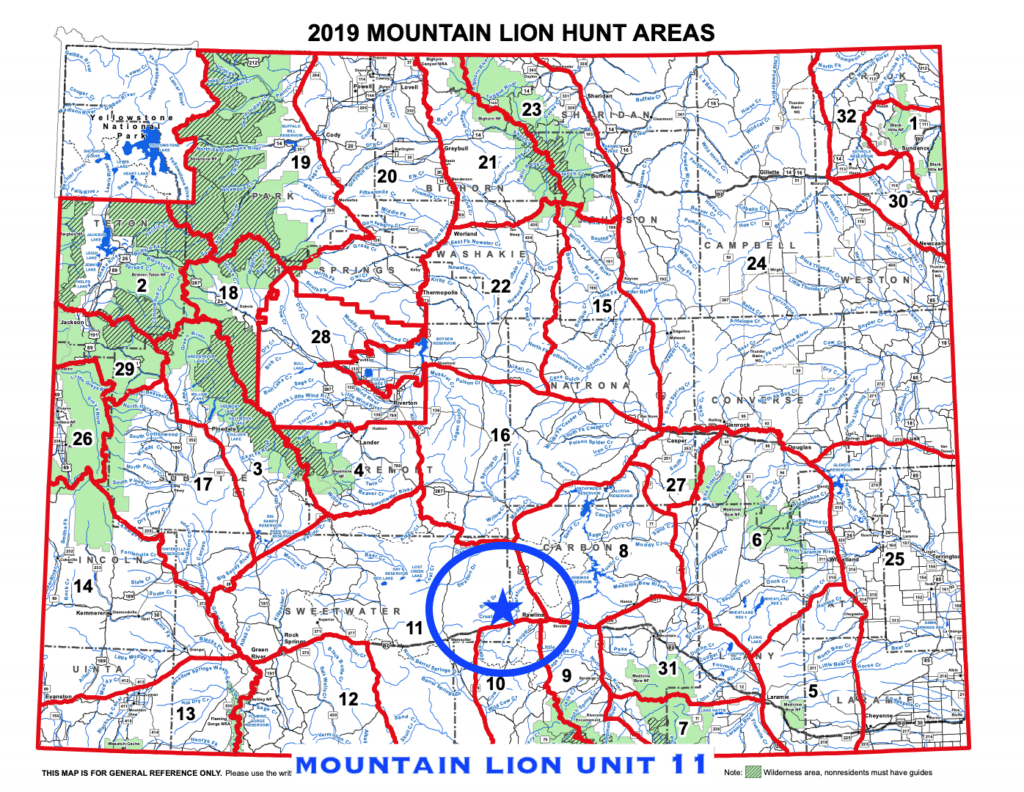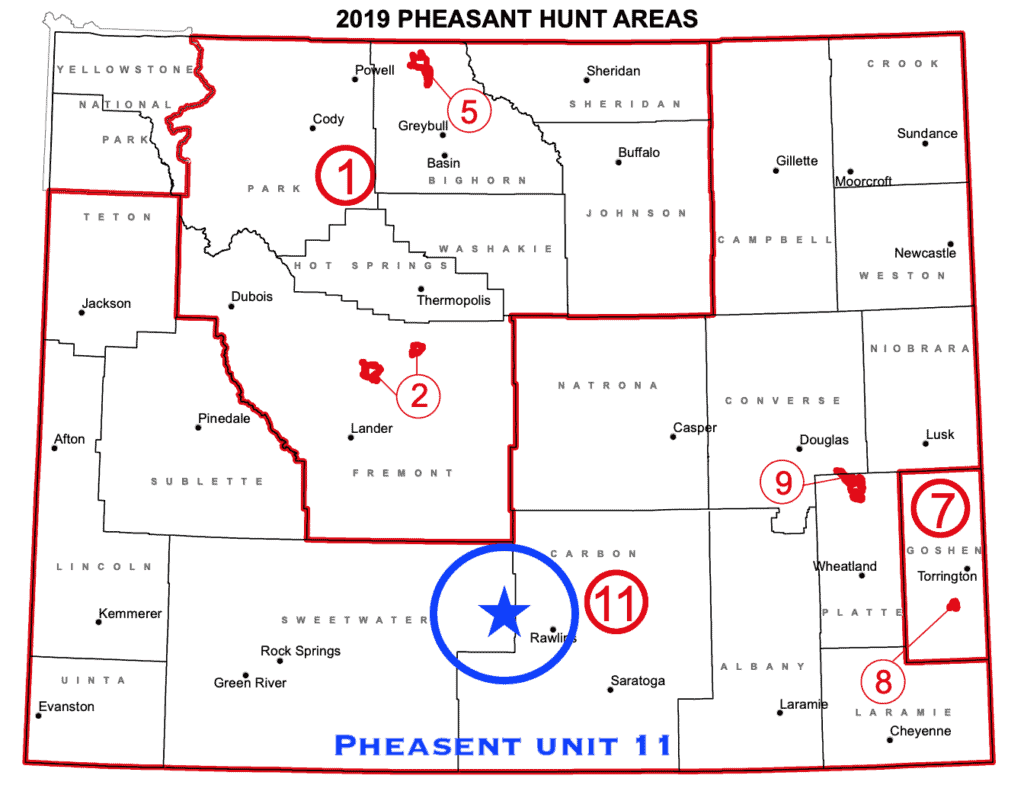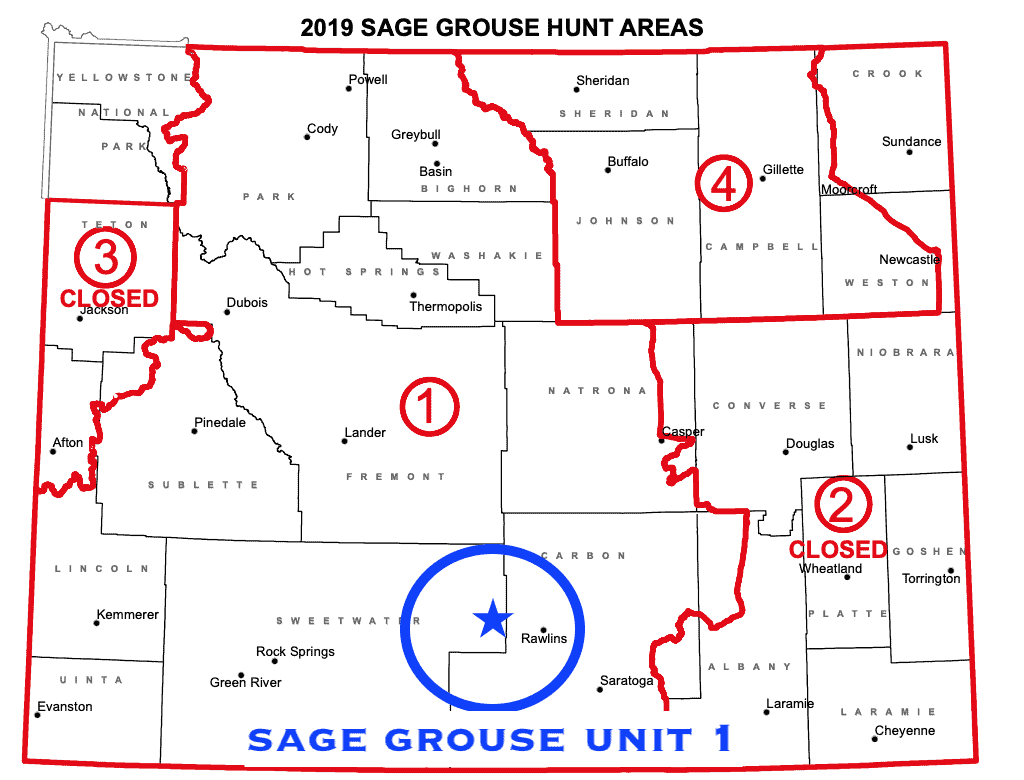 Have questions? Ready to purchase?
Simply call or text Steve at 484-246-5436 or email [email protected]. We pride ourselves in being responsive to the satisfaction of our customers and typically return all calls and messages the same business day, usually within the hour. If we are out of the office or contact us outside business hours, we'll return your call or message the next day. We'll be happy to explain what to expect with the closing process and answer any questions.