Sold
160 Acres in River Meadows Ranch
Maintained roads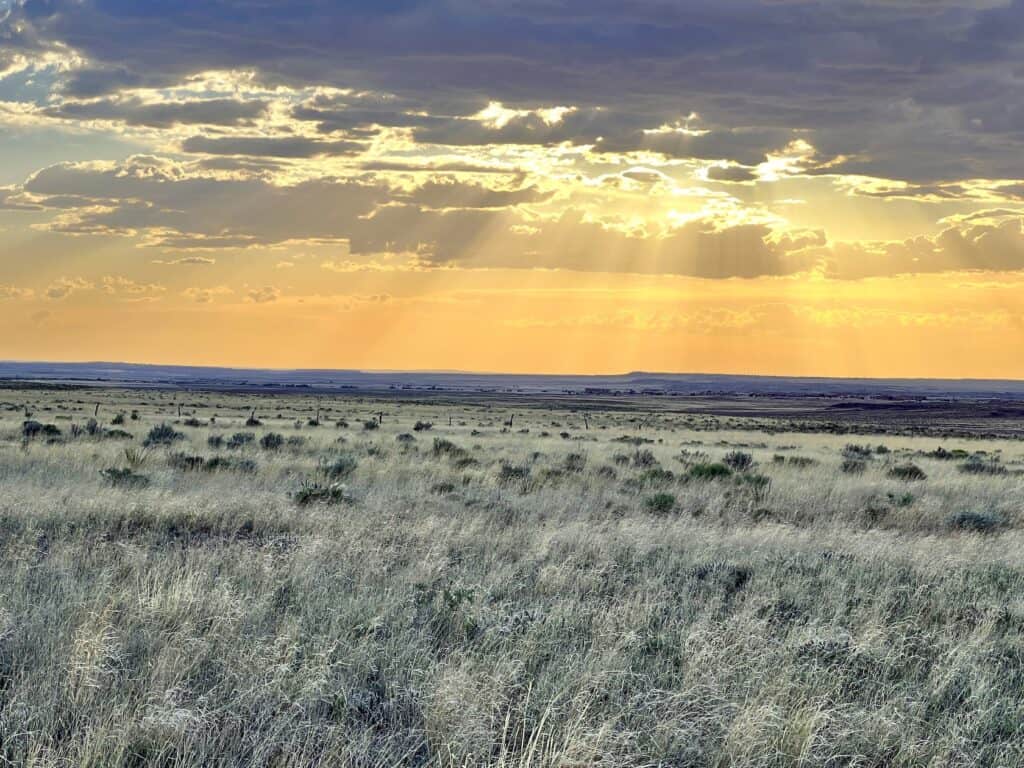 Description
Looking for a large, accessible, and buildable land in rural Arizona? Here is a massive 160-acre parcel at the end of the road in River Meadows Ranch. It is rare to find a property of this size available in the ranch and rarer to find one at this price point.
The property is SURVEYED and STAKED and has maintained road access. Water is available through the community well. A unique feature to the property is "Milky Wash" which creates water flows through a portion of the property during the seasonal rainstorms. The property is agricultural which has many flexible uses including rural residential.
River Meadows Ranch is located directly off US 180, midway between Holbrook, AZ to the north and St Johns, AZ to the south. Both Holbrook and St. Johns provide grocery stores, hardware stores, discount markets, and gas / service stations for all your needs Located in Hunting Unit 3A, this is prime antelope country. The wash and pond on the adjacent parcel create a wildlife magnate. Elk and mule deer are occasionally in the area, but generally stick to the higher elevations with more cover.
Other uses that would be ideal for this parcel are grazing land for horses and cattle, RV or camping spot, ATV riding, bugout spot, or simply to hold as a long-term asset or inflation hedge.
Property Attributes
County: Apache, AZ
Parcel Number: 204-70-279
Legal Description: River Meadows Ranch Unit V, Lot 279
Electric: Solar, propane, or generator
Water: Community well or install a private well
Waste: Would be septic
Zoning: Agriculture
HOA: Yes, River Meadows Ranch. HOA fees are $160/yr and used to maintain the roads and common areas.
Taxes: Approximately $182.69 / yr
Terrain: Relatively Level
Elevation: 5,320-5,380′
Hunting: Game Management Unit 3A, an excellent unit for antelope.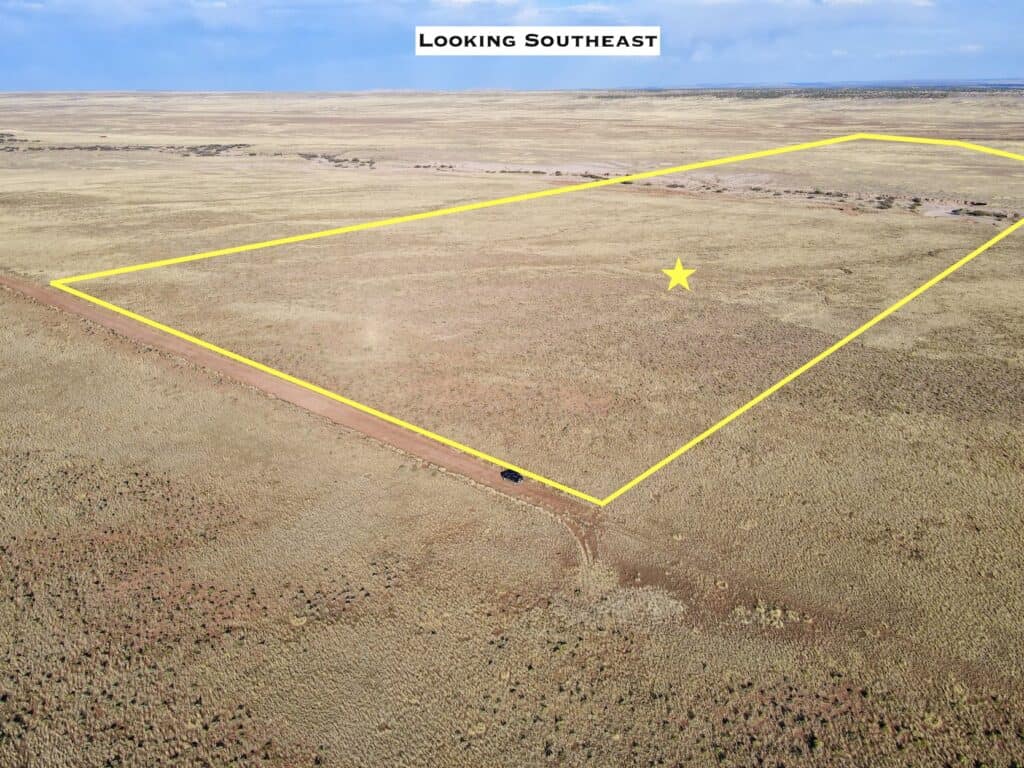 Directions
From points north (Holbrook & Interstate 40), take US-180 east for 26.7 miles and turn right into River Meadows Ranch.
From points south (St Johns), take US-180 west for 28.9 miles and turn left into River Meadows Ranch.
Directions to property within River Meadows Ranch
In 1/4 mile past the arch, bear right. Go 1 mile and take your first right. In 1-3/4 mile at the T-intersection, turn right. Go 1 mile to the next T-intersection. Turn left and in 1.5 miles the south side of the property will be on your right side. You know you are there when the road turns to the left. The corners are staked. To get to the other side of the property, go back to the T-intersection and make a left just past it. In 2/3 mile, make your first left and go 1-3/4 mile to the end of the road and the north side property will be on your left.
GPS
Plat Map
Nearby Towns: Holbrook, AZ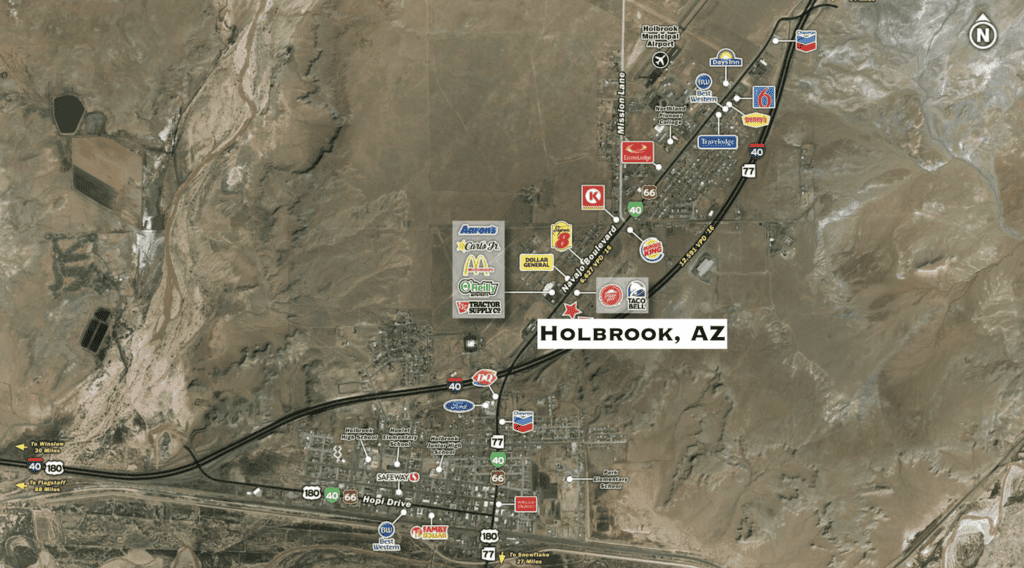 Cherished for its roadside Americana charm, Holbrook sits within the Painted Desert, a remarkable area of rocky badlands that stretches from the Grand Canyon to the Navajo Nation. It's one of Arizona's most dazzling and lonesome landscapes, with layered bands that change color seemingly every hour. The vibrant history of the people is more than matched by the geological wonders here. Once native grasslands, the eroded, quiet beauty of the Petrified Forest is bewitching.
Nearby Attractions: Petrified Forest National Park – 1 hour
Have questions? Ready to purchase?
Call or text Steve at 484-246-5436 email steve@horizonlandsales.com anytime. We pride ourselves on being responsive to the satisfaction of our customers and typically return all calls and messages within the hour. We'll be happy to explain what to expect with the closing process and answer any questions.
---
DISCLAIMER: Any information (including, but not limited to, all real property images, descriptions, pricing, locations, and availability) made available in this communication, by or through this website is provided for informational purposes and is but in no way guaranteed. The information is believed to be accurate and complete, however it is subject to change and/or correction without notice. Buyer is responsible for verifying all information with county public records and appropriate County department where the real property is located, including what can and cannot be done with the property. Buyer will need to work with the County to obtain the proper permits if needed. Buyer will also need to confirm the availability of any utilities needed or serviced on the property. Seller makes no warranties or representations about the real property, it's condition, or what can be built on the property. Buyer is responsible for conducting due diligence. If/when you visit any of our properties, you are visiting at your own risk and release Horizon Land Sales (aka FI Properties, LLC) and anyone associated from any and all claims or liabilities.