Sold
160 acres Near Mud Lake
The most affordable 160 acres anywhere!
Location
This 160 acre tract is located 8 miles north of I-80 on the border of Sweetwater and Carbon Counties.
Address: Type "41.896159, -107.693589" into Google Maps.
General directions via Google Maps Take I-80 Exit 196 for Riner Road and follow BLM Road 3203 north 15 miles.
Description
Are you looking for large REMOTE acreage perfect for hunting, camping, RVing, or simply a private location to get away from it all? THIS IS IT!
The land is raw, flat to gentle rolling remote acreage. There is no access to utilities – any building would be off-grid. Some of the Permitted uses include farming, ranching, grazing, dairying, animal or plant husbandry or any other agricultural use.
This property borders over 1,000 acres of BLM land – that is property owned by the United States of America for recreational use. This is a perfect property to hunt, camp, horseback ride, ATV, hold for future speculation, or a tangible asset to pass on to kin.
Hunting Information: Antelope Unit 61, Deer Unit 98, Elk Unit 118, Mountain Lion Unit 11, Pheasant Unit 11, Sage Grouse Unit 1, Borders Turkey Unit 5.
Property taxes are $88.80 per year. Title is free and clear. Buyer to verify physical and legal roadway access.
Don't wait, at less than $200 per acre this won't last long!!!
Property Information
Nearest Cities
Rawlins, Cheyenne
Parcel #
2291-09-2-00-081-00
Address
No address (41.896159, -107.693589)
Legal Description
T22N R91W SEC 9 NW4
Features
Coordinates
41.844, -107.511
Hunting Information
The Wyoming Game & Fish Department is an excellent resource for all things hunting. https://wgfd.wyo.gov/hunting
If you want to hunt antelope, you've come to the right place. Wyoming has more antelope than all the rest of the continent, and harvest success commonly exceeds 85%. Pronghorn, called antelope here, are found only in western North America. This property is within antelope unit 61.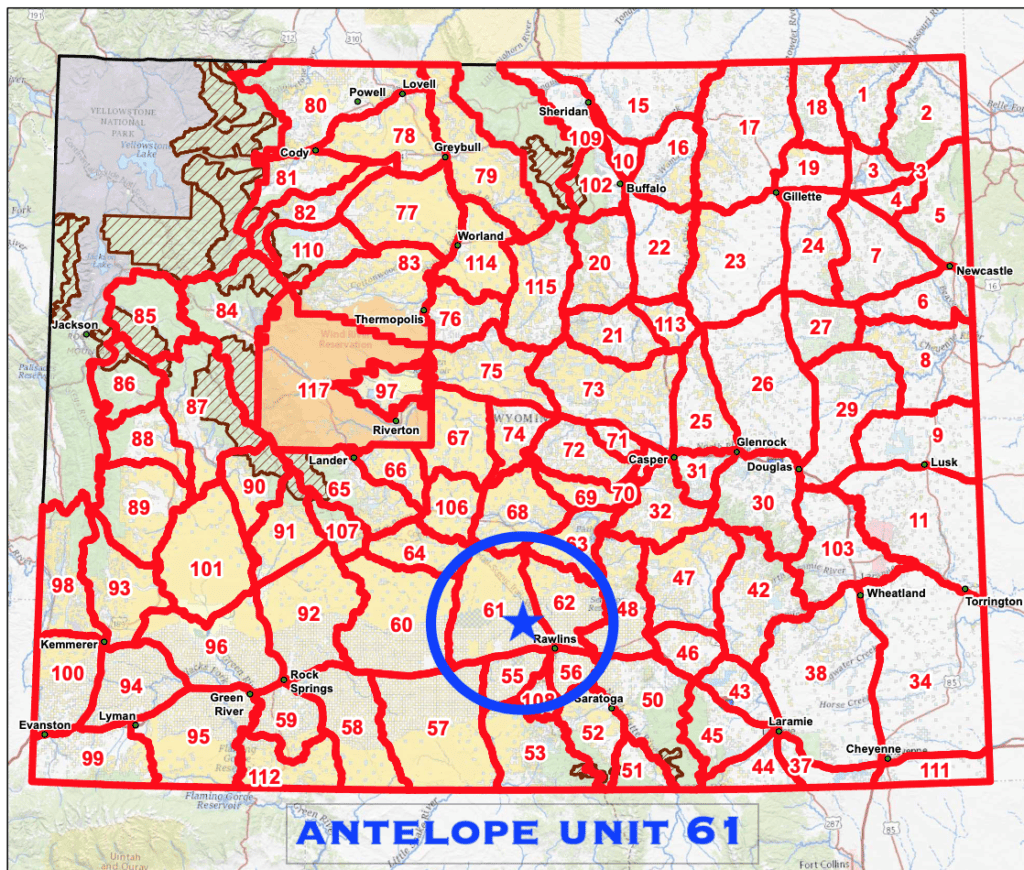 Mule deer are Wyoming's most abundant and sought-after deer. Mule deer are found from high in the western mountains to the low elevation creek bottoms of eastern Wyoming and most habitats in between. This property is within deer unit 98.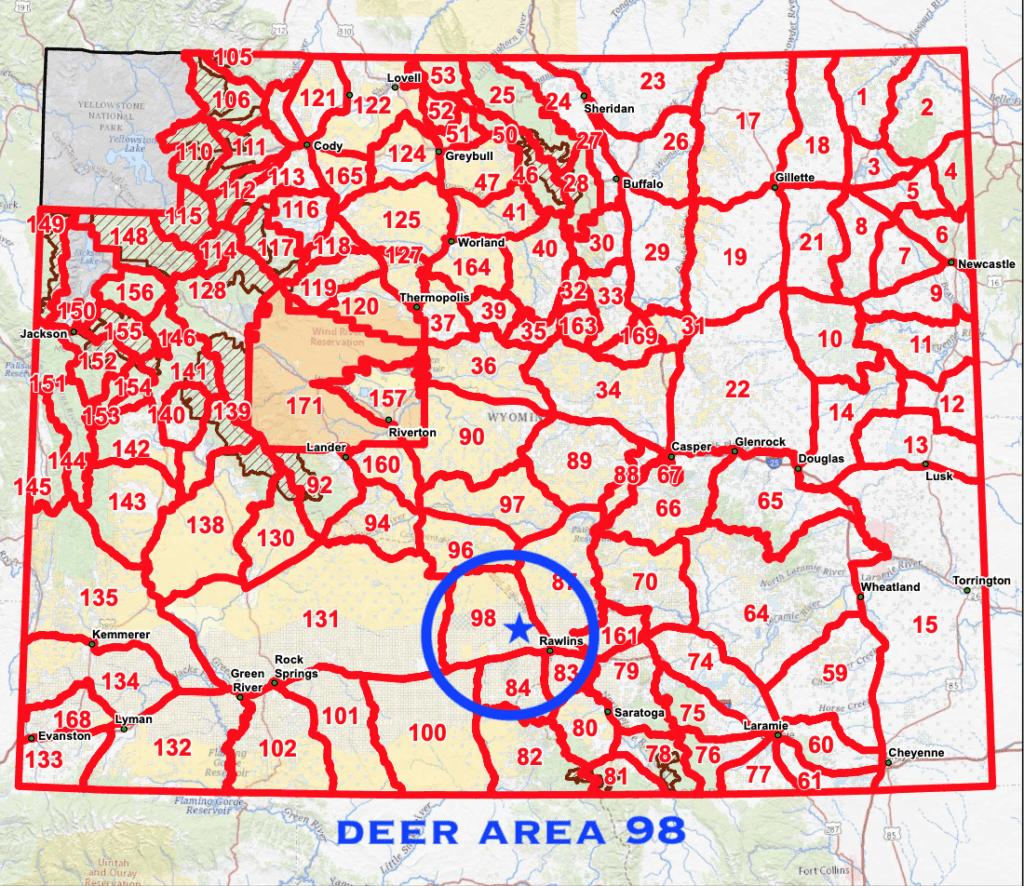 Elk range from mountainous wilderness areas to lowland deserts and plains and are plentiful on both public and private lands. This property is within elk unit 98.