Sold
2.34 Acres in Lake Community – Wheatland, WY
A gorgeous lake community
Description
2.34-acre building lot located in one of the most beautiful areas of Eastern Wyoming. Beautiful homes all around in this lake community in Wheatland, WY. The proximity to water, access to utilities, and recreational land all around make this an opportunity to create your own paradise!
This property is zoned residential and can be used for a full-time residence, weekend getaway, or future retirement property. If you crave a home in a quiet and peaceful setting, this is the place for you.
Wheatland Reservoir #1
Wheatland #1 Reservoir is leased from the Wheatland Irrigation District by the Wyoming Game and Fish Dept. for recreation purposes. In addition to fishing, the lake area is used for boating, camping, water skiing, jet skiing and other water-related activities. The reservoir offers two boat ramps, restrooms and camping areas. Other amenities can be found in nearby Wheatland.
Warm water species inhabit the lake with walleye being the most sought-after fish. Quality channel catfish are prominent in the reservoir but are not often targeted. Yellow perch can also be caught in the lake.
Directions
Use 643 Grange Road, Wheatland, WY 82201 to get to the property.
Utilities
Electric lines are at the property line. Septic system for waste.
The Wyoming State Engineer's Office issues well permits. Contact them for details regarding all items well related. http://seo.wyo.gov/home (307) 777-6158
The Wyoming State Geological Survey (WSGS) has an interactive map showing all the wells (blue dots) in the area, including well depth, static water level, and installation date. You can access the interactive map using this link (the wells will display when you zoom in)
https://wsgs.maps.arcgis.com/apps/webappviewer/index.html?id=09ebeedba94048a0b1ec4dcfc71eb9b5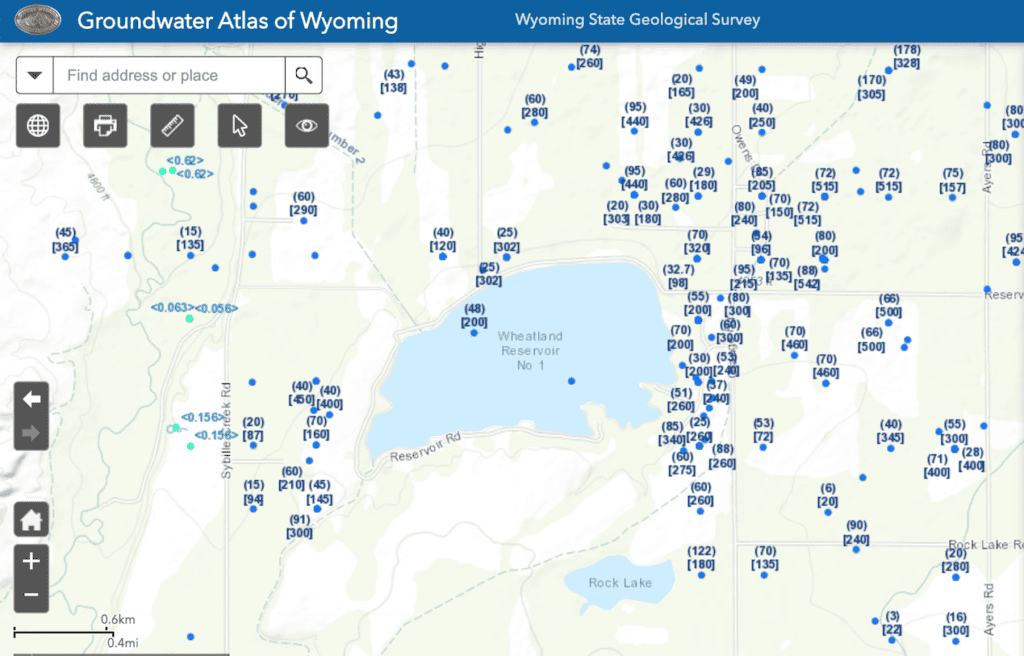 Property Attributes
Zoning: Residential.
Mobile Homes / Trailers Allowed: No
Modular Homes Allowed: Yes
Home Size Requirement: 1,000 SF single story, 1,200 SF two-story
Hunting Units: Antelope 38, Deer 64, Elk 7, Big Horn Sheep 19, Mountain Lion 6, Turkey 5, Pheasant 11, Sage Grouse 2. Click to view the Wyoming Game and Fish Website.
Nearest town: 10 minutes to Wheatland, WY: Population 3500.
Taxes: $112.32 per year.
Parcel Number: 23680510301100
Legal Description: Mountain Shadows, Lot 33
Terrain: Flat
Elevation: 4,950 ft
Wheatland, WY
Wheatland is a bustling, vibrant community made up of thriving businesses and good-hearted folks. Wheatland has vast waterways and wide-open space provide ample opportunities to commune with nature. Hunting and fishing are all the rage around these parts as are hiking, boating, and rock climbing. The Grayrocks Reservoir and Laramie Peak are only a short drive away, while the town of Wheatland offers numerous outdoor sports courts and fields. Wheatland offers good school districts and is home to a hospital, police, and fire departments. Church, civic activities, and volunteering are all part of life in Wheatland. There are numerous festivities throughout the year including the Platte County Fair & Rodeo, art and craft shows, fireworks, and Octoberfest.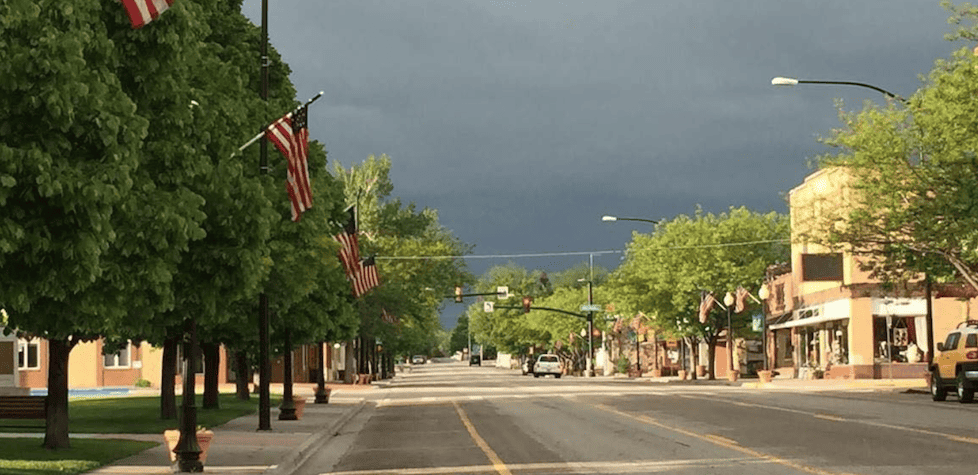 Nearby Cities
10 min Wheatland, WY: Population 3,500
1 hr to Cheyenne, WY: Population 64,000
1 hr to Douglas, WY: Population 6,100
1 hr 5 min to Laramie, WY: Population 34,000
1 hr 40 min to Casper, WY: Population 58,000
1 hr 40 min to Fort Collins, CO: Population 165,000
2 hr 30 min to Denver, CO: Population 620,000
Nearby Attractions
5 min to Wheatland Reservoir #1
30 min to Grayrocks Reservoir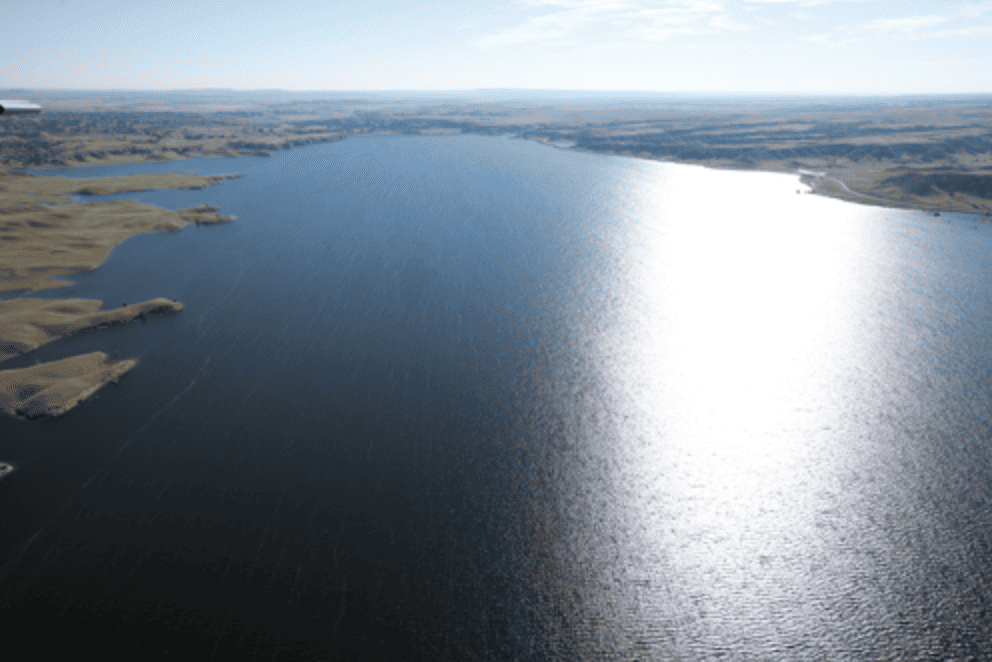 1 hr 20 min to Wheatland Reservoir #3 Recreation Area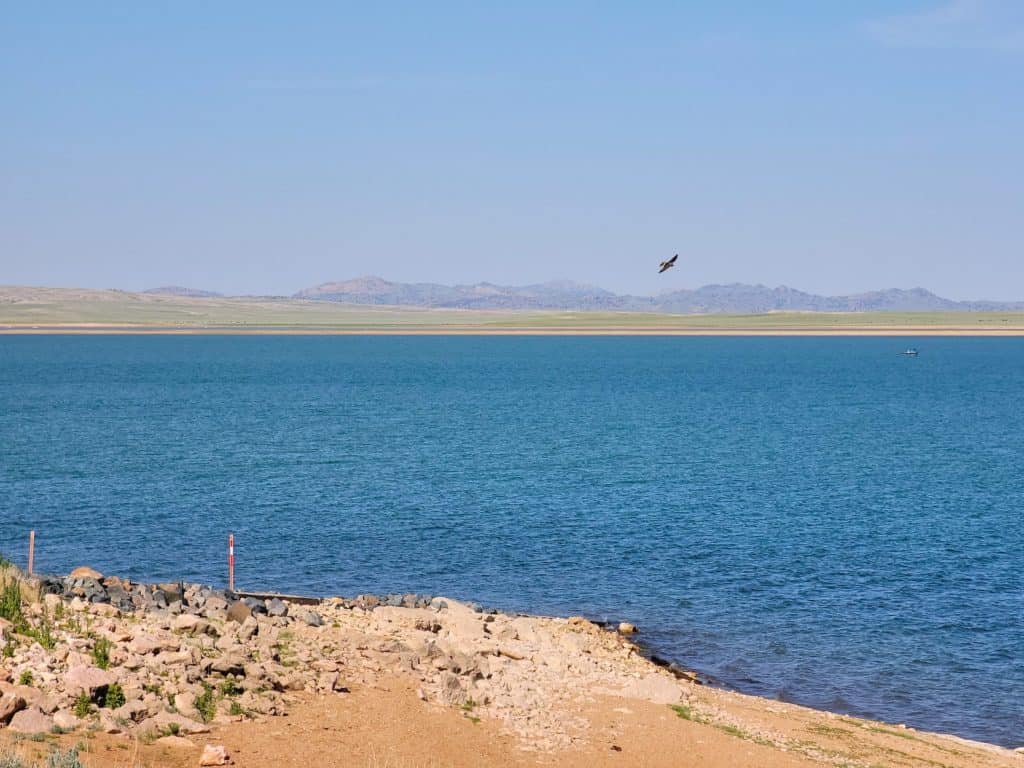 1 hr 20 min to Laramie Peak
1 hr 45 min to Medicine Bow Recreation Area and Sugarloaf Mountain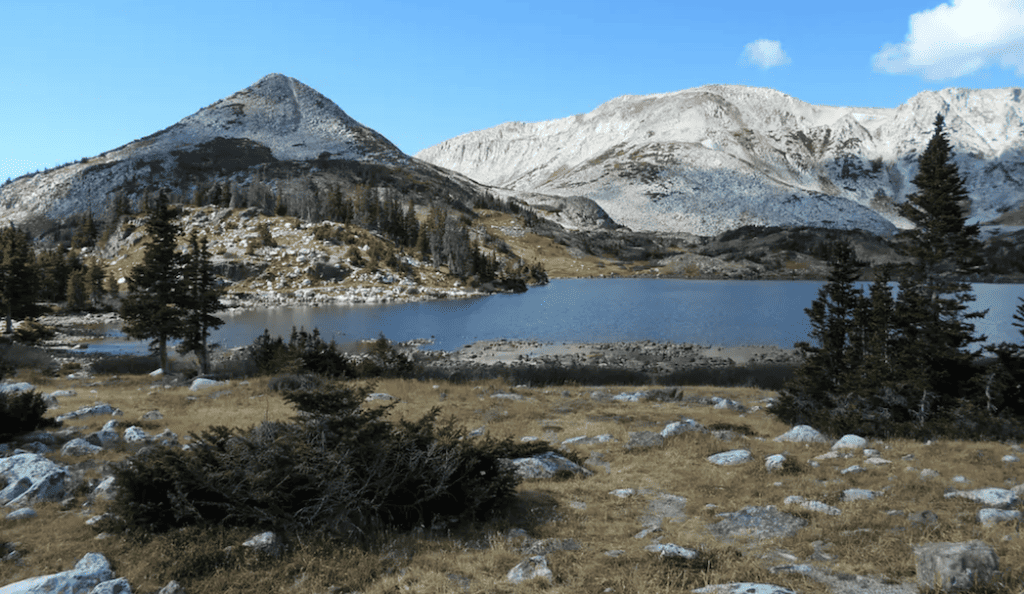 2 hr 15 min to Alcova Reservoir Recreation Area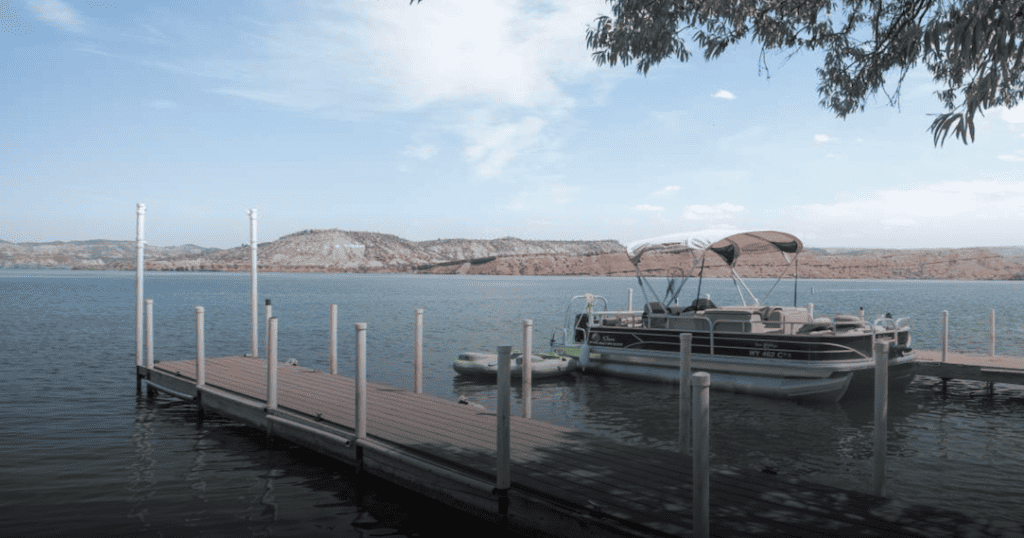 2 hr 50 min to Pathfinder Reservoir Recreation Area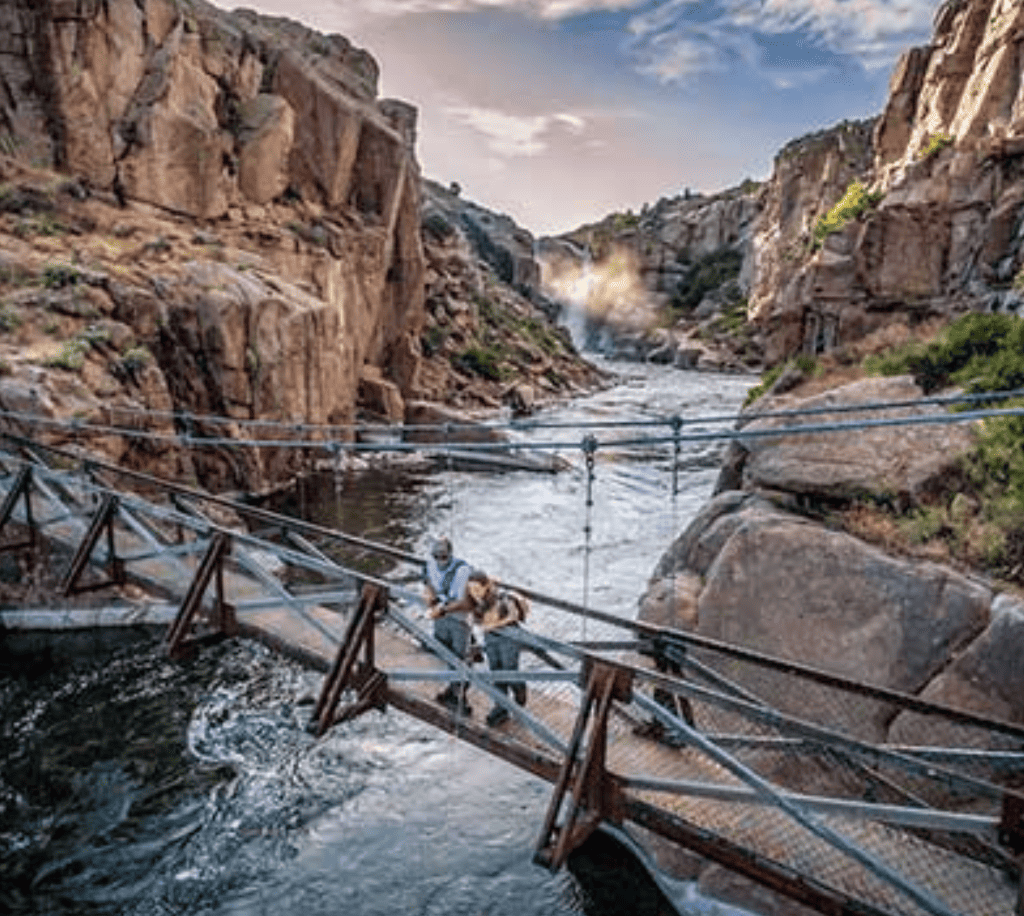 2 hr 50 min to Seminoe State Park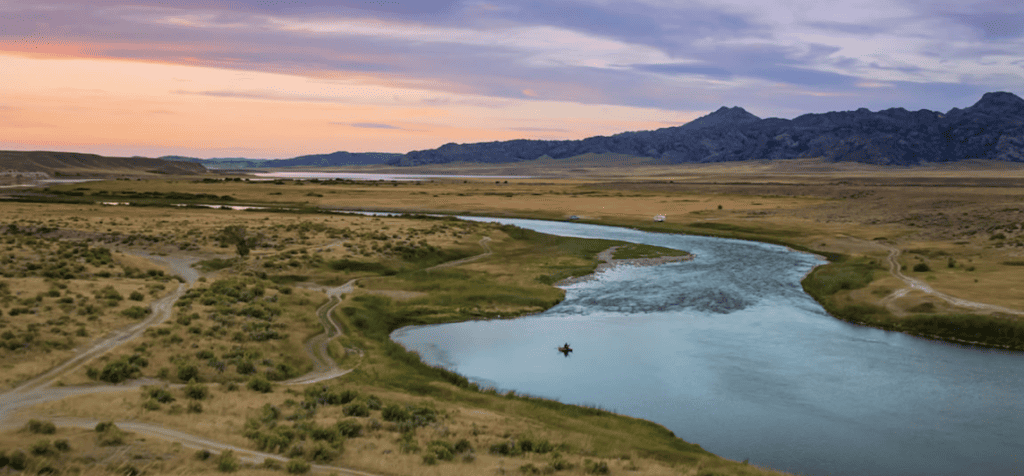 Hunting Information
The Wyoming Game & Fish Department is an excellent resource for all things hunting. https://wgfd.wyo.gov/hunting
Have questions? Ready to purchase?
Simply call or text Steve at 484-246-5436 or email us at horizonlandsales@gmail.com. We pride ourselves on being responsive to the satisfaction of our customers and typically return all calls and messages within the hour. We'll be happy to explain what to expect with the closing process and answer any questions.