Sold
30 Acres in Peaceful Ponce De Leon, FL
Own land on both sides of road!
Directions: Use 1571 Knox Hill Rd, Ponce De Leon, FL 32455.
This will take you to the intersection of Knox Hill Rd and Pervy Campbell Rd. The property line starts 250 north of this intersection and spans both sides of Knox Hill Rd.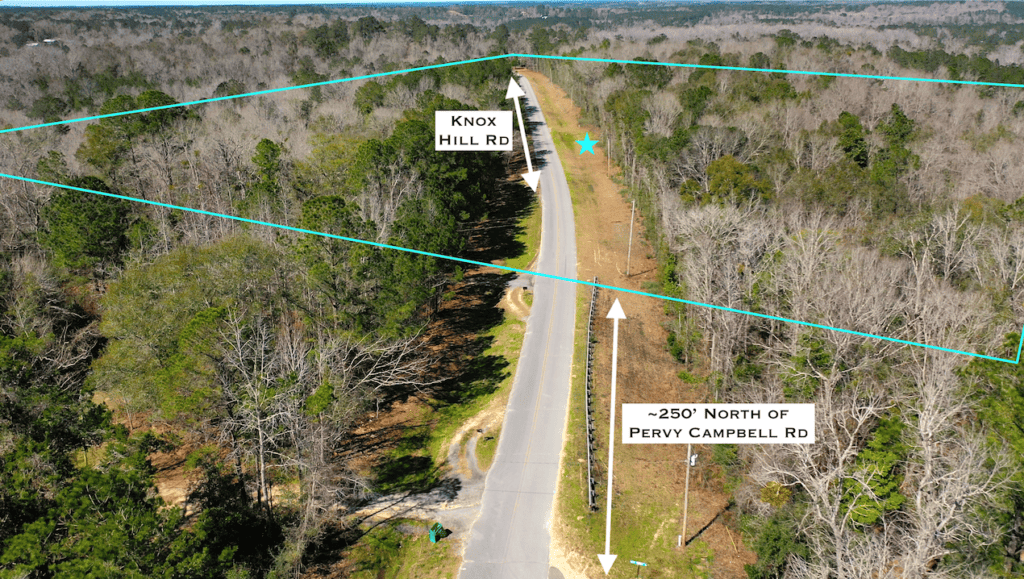 Click this link for directions from anywhere via Google Maps. https://goo.gl/maps/uJDkWREPX3CeBnZm9
Description
Huge 30-acre property in Ponce De Leon, FL spanning both side of Knox Hill Road, only 15 minutes from Defuniak Springs. At under $3,500 per acre, this is easily the best value you will find in the area. Most similar-sized properties in the area are listed at 150,000 or more. You pay only $99,999.
Beautiful tree-covered 30-acre parcel awaits the construction of your dream home in Ponce de Leon, Florida. The area abounds in rivers, streams and lakes. Recreational opportunities are all around including Ponce de Leon State Park, Morrison Springs County Park, and Vortex aquatic park. Ponce de Leon is a family friendly community free of the pollution, traffic, violent crime and the stress-filled hassles of population centers. The property is only 45 minutes from the beautiful Emerald Coast of the Gulf of Mexico making it an ideal location from which to launch beach adventures and some of the greatest fishing in North America. There are two readily accessible regional airports within 1 hour of the property, Northwest Beaches International Airport (ECP) and Destin-Fort Walton Beach Airport (VSP).
The property is located in rural Walton County, comprised of rolling farmland and tree-lined roads. This is an excellent opportunity to get out of all the noise of the city, yet be close enough to enjoy all the conveniences. This property is located only 15 minutes southeast of DeFuniak Springs, FL, population 5,000.
Along the east side of Knox Hill Road, there are remains of a home from long ago. Zoning is General Agriculture, which has many flexible uses for the property. Zoning allows 1 home and a second home if resident is in relation to the property owner. Accessory buildings permitted. Property can be subdivided into 10-acre minimum lots if desired. Mobile homes permitted. There is no HOA so you don't need to worry about additional rules, regulations, and additional fees. The title to the property is free and clear.
At less than $3500 per acre, you'll want to move on this before someone else does! Contact us today.
Agency contacts
County Planning & Zoning: (850) 267-1955 https://www.co.walton.fl.us/433/Planning-and-Development
Power: CHELCO, (850) 892-2111 www.chelco.com
Septic: Walton County Environmental Health, (850) 892-8021 http://walton.floridahealth.gov/programs-and-services/environmental-health/index.html
Well: Northwest Florida Water Management District, (850) 539-5999 https://www.nwfwater.com/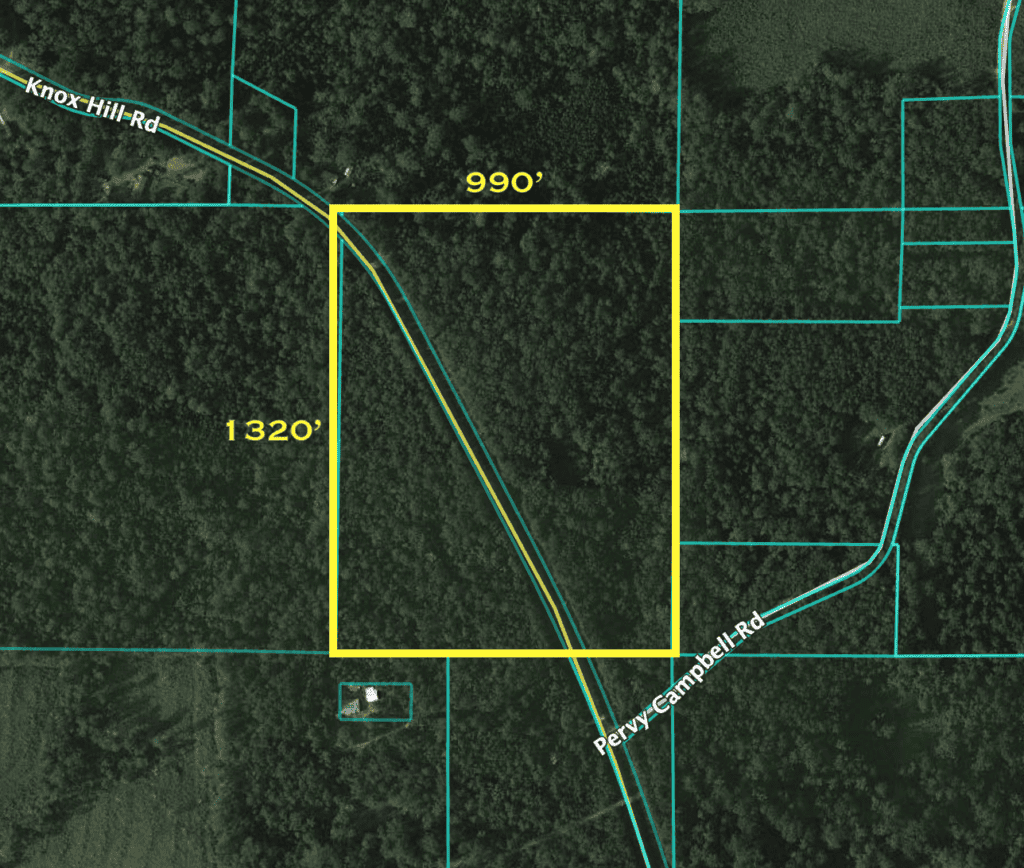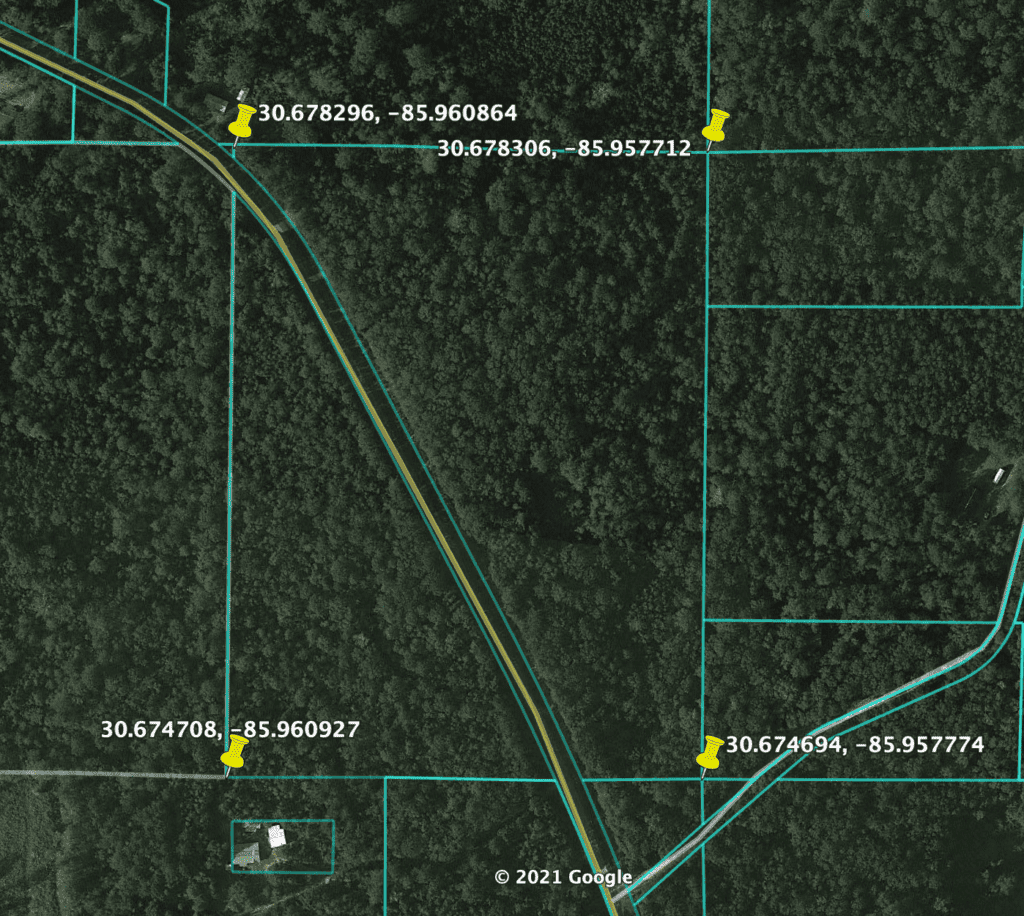 Property Information
Nearest Cities
DeFuniak Springs, Crestview, Santa Rosa Beach, Panama City
Parcel Number
08-3N-17-06000-014-0000
Features
Dimension
990′ x 1,320′ approx.
Coordinates
30.676387, -85.959549
Zoning
General Agriculture
Ponce De Leon Springs State Park
Morrison County Park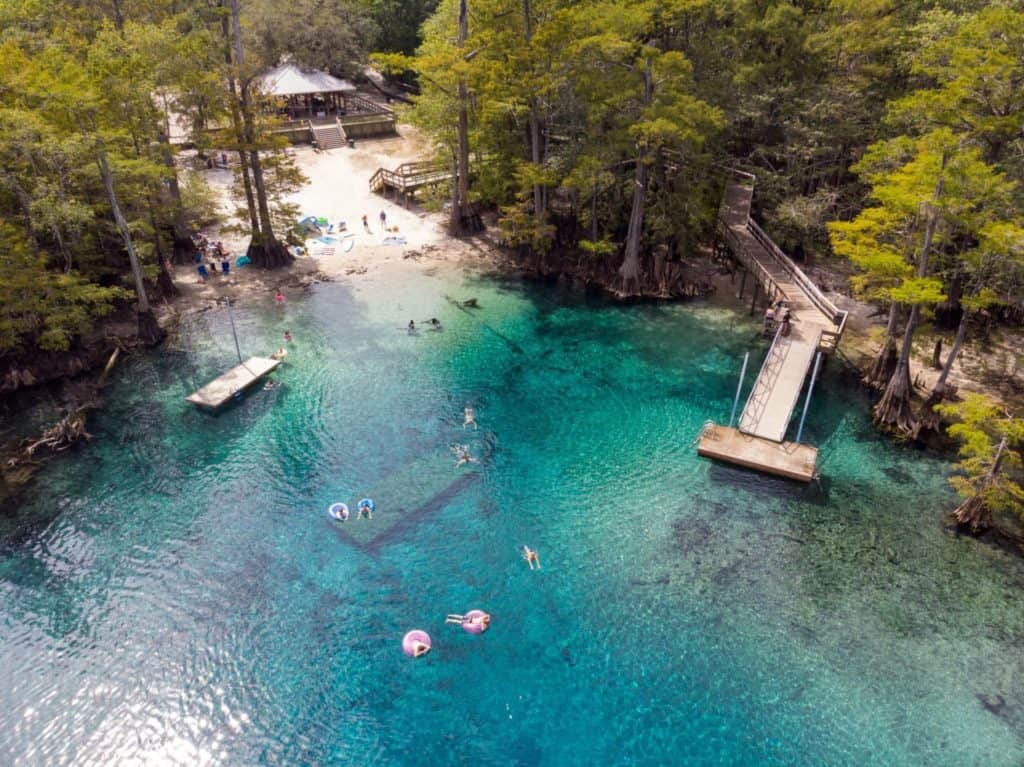 Have questions? Ready to purchase?
Simply call or text Steve at 484-246-5436 or email [email protected]. We pride ourselves in being responsive to the satisfaction of our customers and typically return all calls and messages the same day. We'll be happy to explain the what to expect with the closing process and answer any questions.