Sold
36.45 Acres with Travel Trailer and Shed – Show Low, AZ
Time to get out of the city!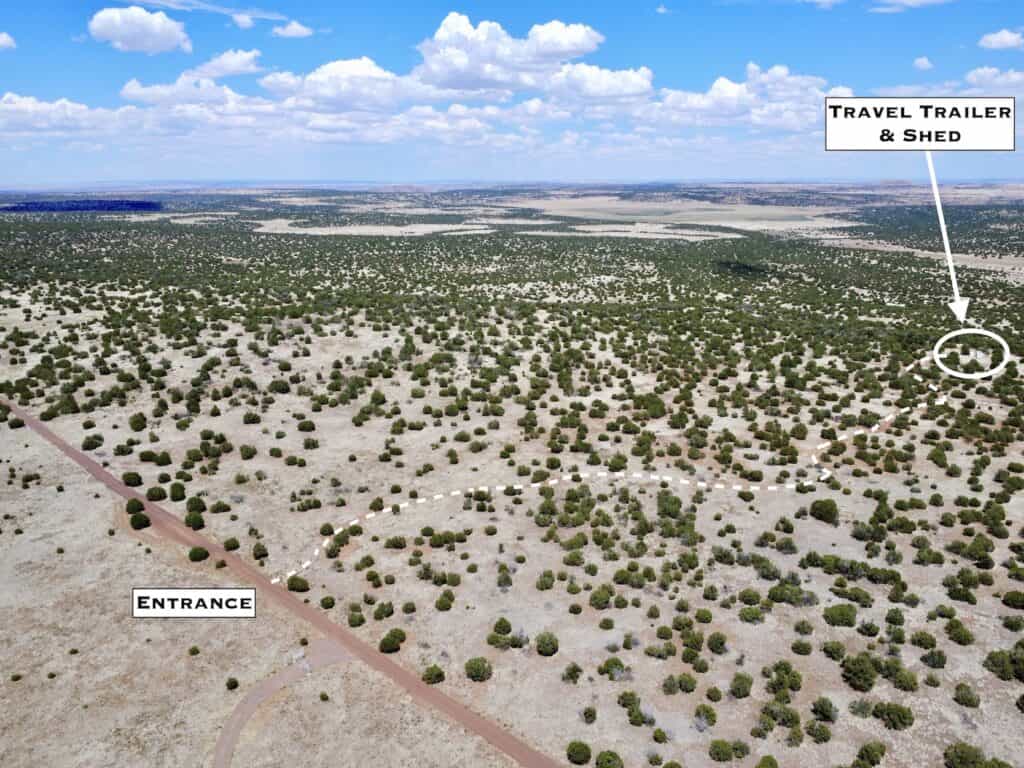 Property Attributes
County: Apache, AZ
Parcel Number: 107-56-030
Legal Description: Tract 30, Pine Ridge Ranch Unit 1
Electric: Solar, propane, or generator
Water: Use the 300 gallon water container, or drill a well. We have drilling reports from nearby wells. Ask us for details!
Waste: Would be septic
Zoning: Agricultural
Taxes: $218.94 per year
Terrain: Level
Elevation: 6,550′ – 6,625′
Description
Don't miss out on this incredible opportunity to own 36.45 acres nestled in the picturesque highlands of northern Arizona. This expansive property is located just a short 30-minute drive east of Show Low, and offers the peace and tranquility needed to escape from the hustle and bustle of life. It is in a very rural setting, yet close enough to all the supplies you need.
This property is within the community aptly named Pine Ridge Ranch. There are accessible flat areas for building sites on most of the property. There is already a driveway leading to an old travel trailer and shed that can be used as a makeshift shelter and to store your items. The shed includes a 300 gallon water tank providing a convenient alternative if you decide not to drill a well for water. There is a gentle decline in elevation on east side of the property just beyond the travel trailer providing expansive views of the countryside to the east.
There is no HOA so there are no burdensome rules or annual dues. There are no restrictions for minimum dwelling size and camping, manufactured homes, and livestock are all permitted. This property is not in a flood zone, and with maintained roads all the way to the property, you can be assured your investment will be taken care of.
Within just a few hours' drive, you can find yourself immersed in the splendor of North America's most stunning national parks, including the Grand Canyon and Petrified Forest, as well as Baldy Peak among many in the White Mountains. Keep your eyes peeled for antelope, elk, deer, and even black bear that roam this corner of the state. And don't be surprised when turkey, foxes, and coyotes make appearances, adding their own vibrant touch to the thriving ecosystem.
Some uses would be an off-grid residence, hunting camp, grazing land for horses and cattle, RV and camping spot, ATV riding, weekend getaway, bugout spot, or simply to hold as an asset or inflation hedge.
At under $30k, this is an amazing deal! Don't let this one slip by. Contact us now!
Travel Trailer
Make/Model: 1996 Wilderness
VIN: 1ED1M242XT1569412
Plate: 1FW1497
Storage Shed with Water Tank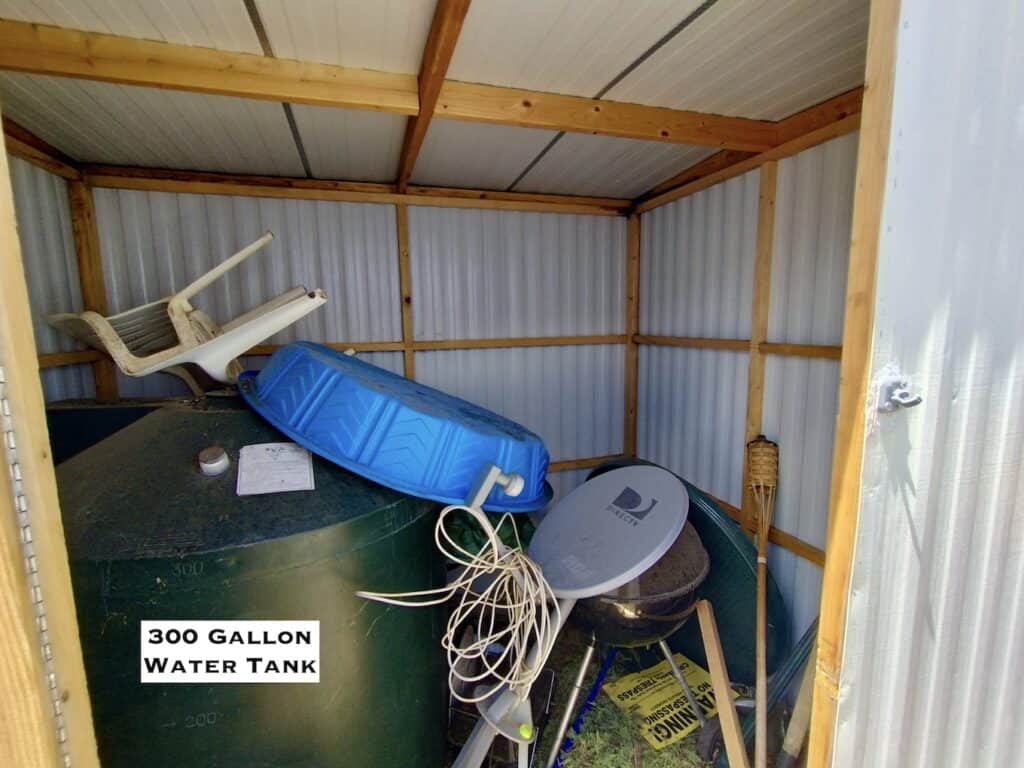 Show Low, AZ – 30 minutes to property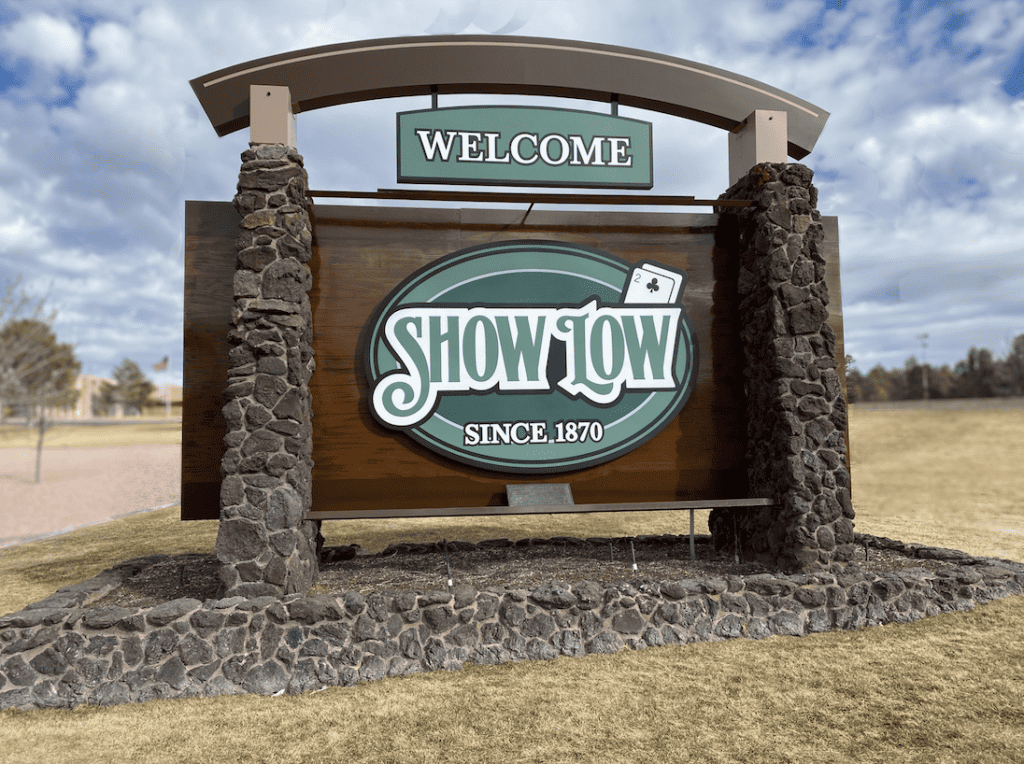 Show Low boasts four seasons of scenic beauty in an outdoor enthusiasts paradise. Meadows of wild flowers in the spring, cool refreshing summers, the changing colors of fall, and crisp winters of fresh fallen snow. At an elevation of about 6,400 feet, Show Low is the popular high country vacation hub and it shares the astounding beauty and outdoor recreation paradise of Arizona's White Mountains country.
Water recreation abounds both within Show Low and in the White Mountains area with beautiful mountain lakes and streams. Bass, Walleye, Crappie and species of Trout populate the waters in the area. This is the only place in the world to find the Apache Trout.
This high country is a hiker's dream where a variety of landscape features both easy and more difficult hiking trails from mountains to rugged cliffs, around lakes, alongside mountain streams and among thick pines and colorful aspens. An abundance of wildlife including black bears and elk and deer are often seen by hikers along with hawks and eagles that fly the skies above.
Show Low and the area also features several championship golf courses that meander through the forests and around the lakes. The cool summer temperatures makes the Show Low area a great place for a golf getaway.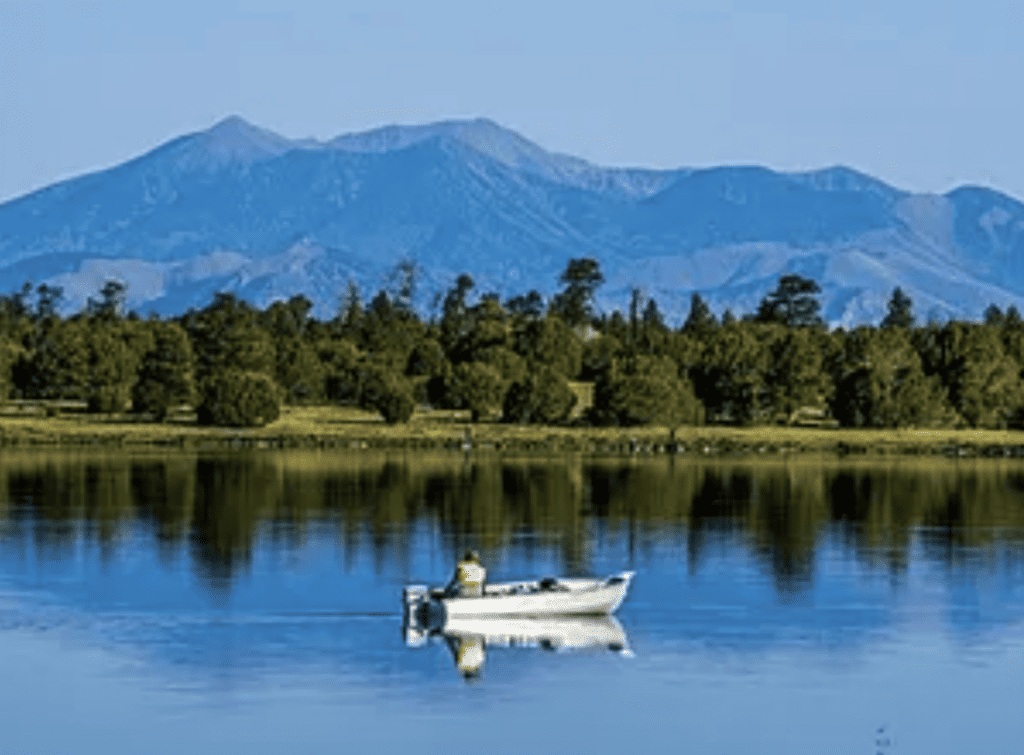 A few miles north of Show Low, the Pintail Lake Wildlife Area offers exceptional bird-watching opportunities. Migratory geese as well as the famed white-breasted pintail are a few favorites, but there are many other bird species to behold.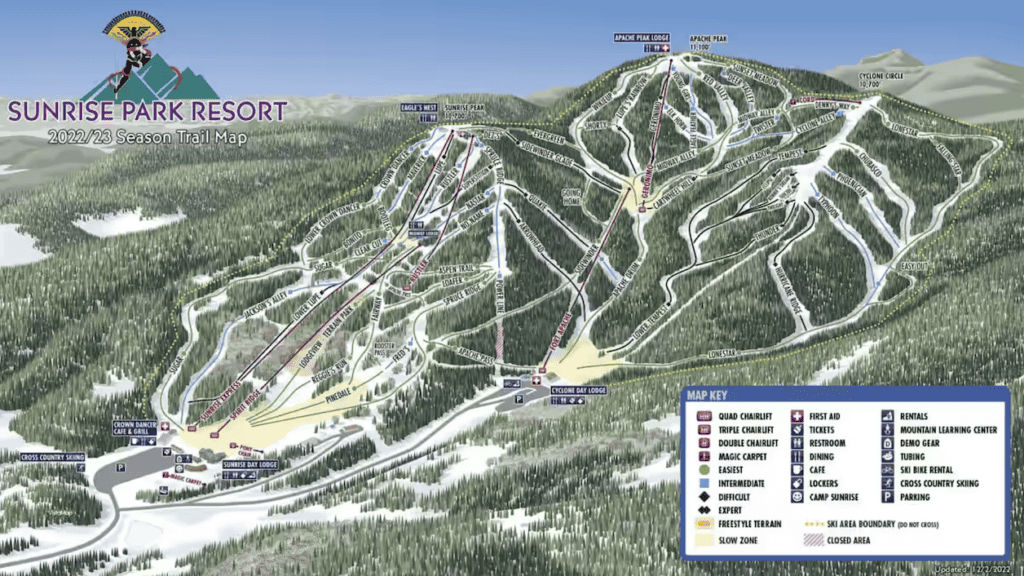 If you are a snow ski enthusiast, the Sunrise Ski Park is just about 34 miles from Show Low. You can escape into the wilderness, ski, mountain bike, enjoy our annual festivals and fish to your heart's content on Sunrise Lake. Or you can simply look out on some of the most beautiful land in Arizona. Summer or winter, when you come to Sunrise Park Resort in the White Mountains of Arizona, you'll find a land, and excitement, you'll want to experience throughout the year.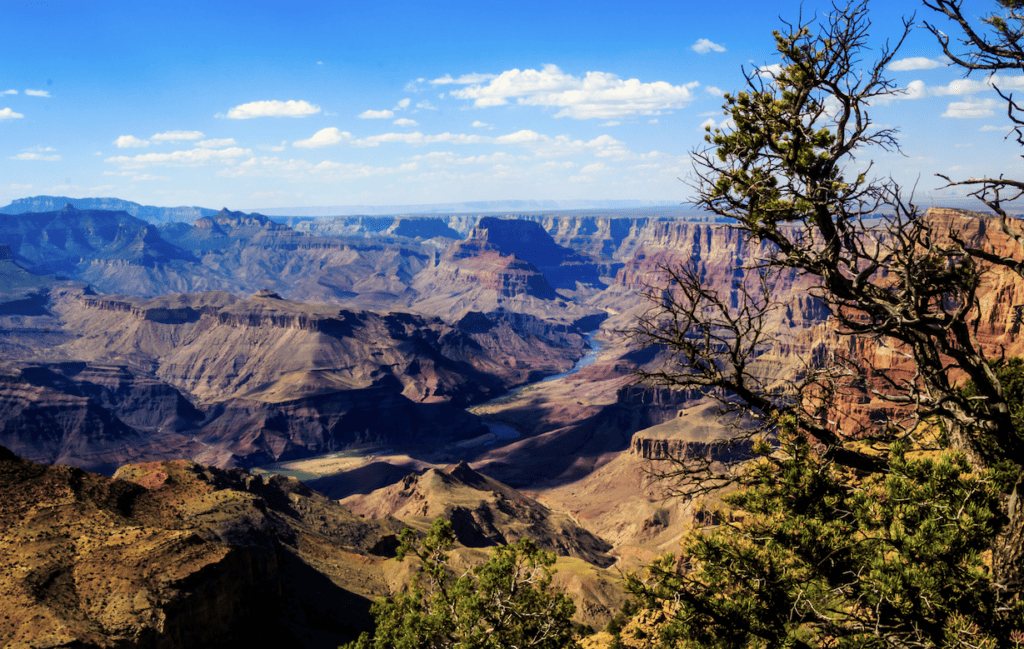 Survey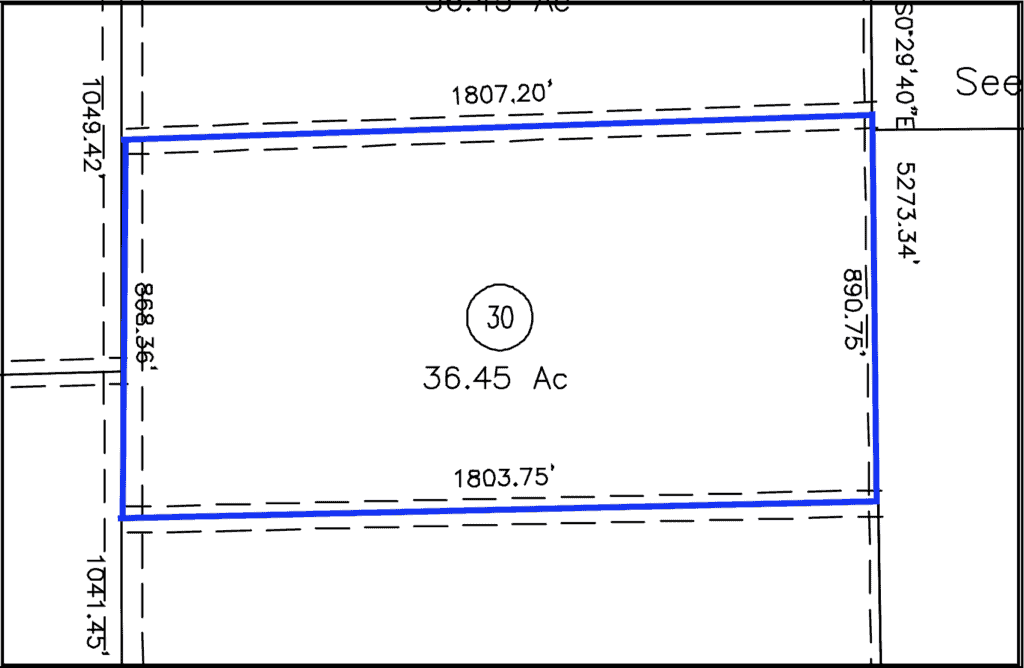 Topography
Have questions? Ready to purchase?
Call or text Steve at 484-246-5436 email steve@horizonlandsales.com anytime. We pride ourselves on being responsive to the satisfaction of our customers and typically return all calls and messages within the hour. We'll be happy to explain what to expect with the closing process and answer any questions.
---
DISCLAIMER: Any information (including, but not limited to, all real property images, descriptions, pricing, locations, and availability) made available in this communication, by or through this website is provided for informational purposes and is but in no way guaranteed. The information is believed to be accurate and complete, however it is subject to change and/or correction without notice. Buyer is responsible for verifying all information with county public records and appropriate County department where the real property is located, including what can and cannot be done with the property. Buyer will need to work with the County to obtain the proper permits if needed. Buyer will also need to confirm the availability of any utilities needed or serviced on the property. Seller makes no warranties or representations about the real property, it's condition, or what can be built on the property. Buyer is responsible for conducting due diligence. If/when you visit any of our properties, you are visiting at your own risk and release Horizon Land Sales (aka FI Properties, LLC) and anyone associated from any and all claims or liabilities.