Sold
40.34 Fenced Acres in BB Ranch – With Installed Well
Close to booming Casper, WY
Description
40.34 acres in the very sought-after BB Ranch subdivision, just 35 minutes north of booming Casper, WY. Easy access to I-25 and excellent year-round climate. RARE FIND to have a property completely fenced with an entrance gate and a well installed. Several nearby parcels in the area are developed with homesteads. This is the perfect setting for the unspoiled countryside. Surround yourself with grassy rolling hills, fabulous panoramic vistas and great backdrop views of Casper Mountain. With every breath of fresh, clean air, you'll know this pristine unspoiled ranch property is for you.
This is an amazing opportunity to own a large, yet affordable piece of Wyoming. The unique proximity of this property to Casper will allow owners to enjoy a country lifestyle while living just minutes away from the amenities a city has to offer.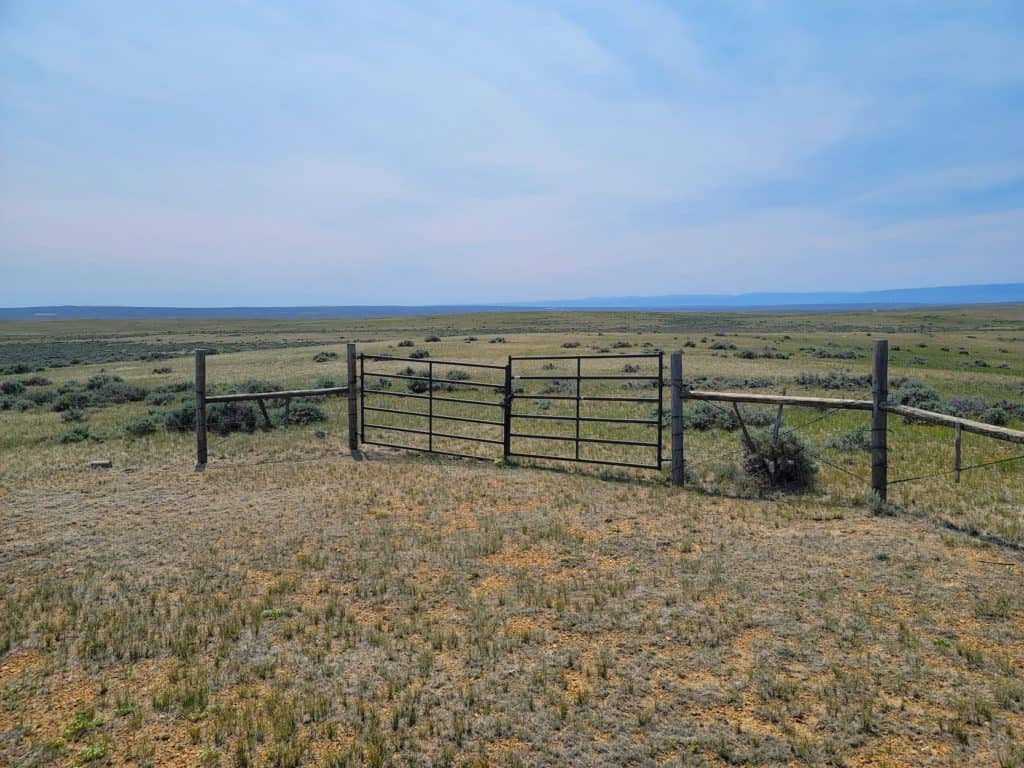 Directions and GPS Coordinates
There are several ways to get to the property from Casper. The most direct is take I-25 8.5 miles north to County Road 705 (Ormsby Rd). Turn right (east) onto Ormsby Rd then immediately turn left onto Frontage Road to continue north. In 3.5 miles turn right onto Sitting Bull. In 5.4 miles turn right onto Buckaroo Boulevard (if you pass a big circular tank, you have missed the turn). In 2.3 miles turn left onto Branding Iron Blvd. In 0.75 miles turn right onto Moonridge Lane. The property will be up the road 0.25 miles on the right-hand side. The address is 6333 Moonridge Lane, though your navigation device may not recognize it.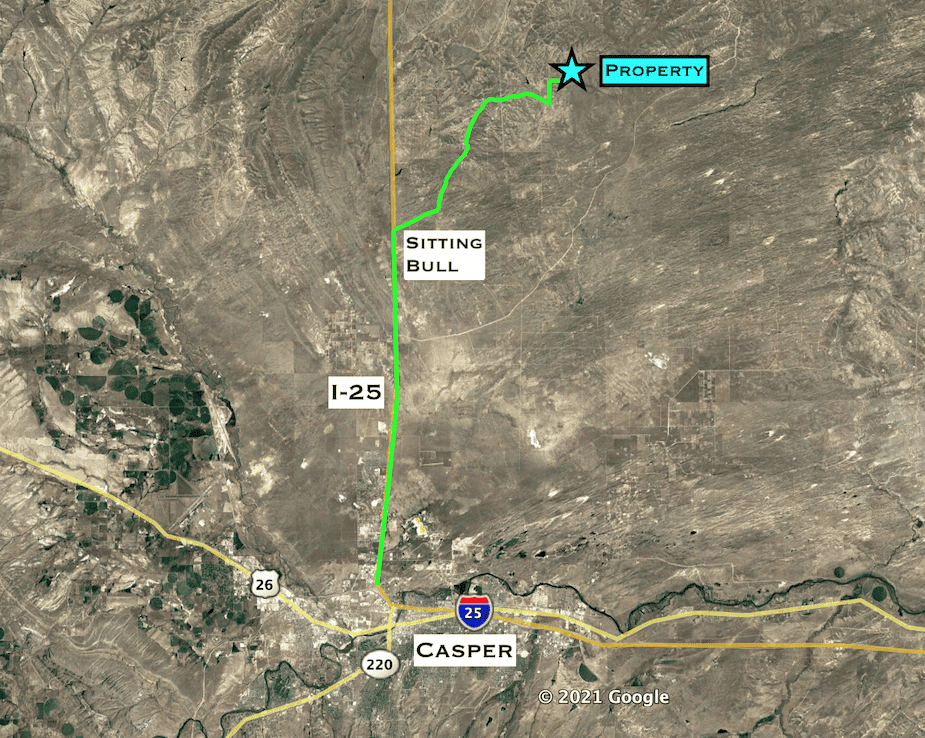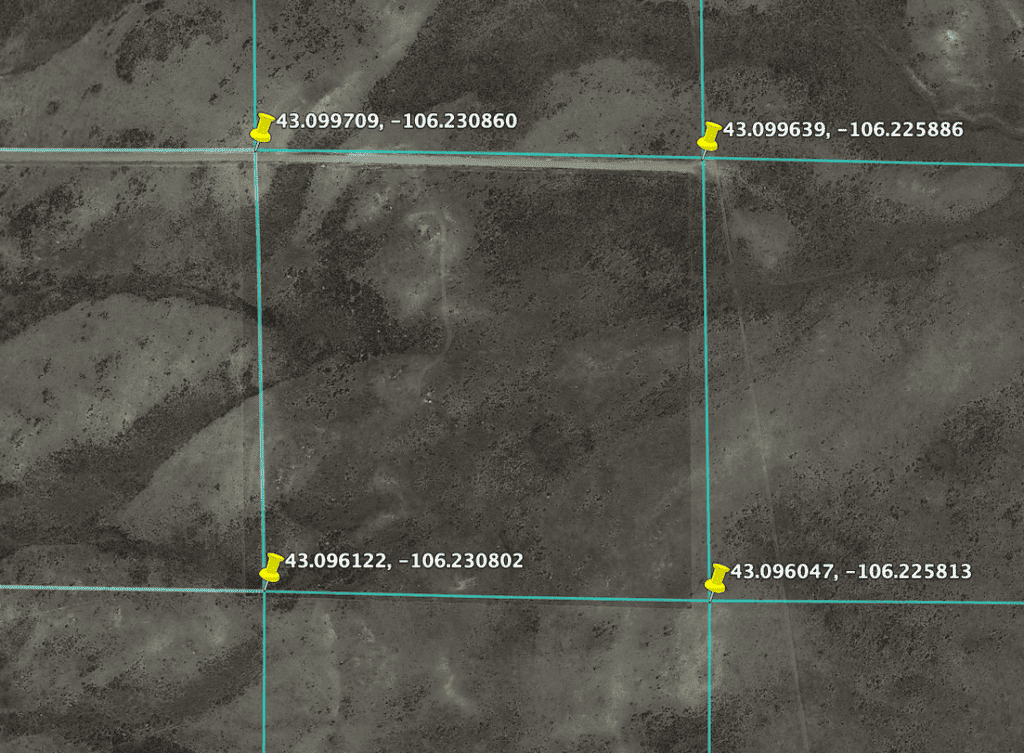 Utilities
A well has been installed for domestic and livestock use. Will provide well permit upon request. No electric lines are nearby so solar, propane, or generator would work best for power. Many parcels in BB Ranch have been developed and occupied without electric.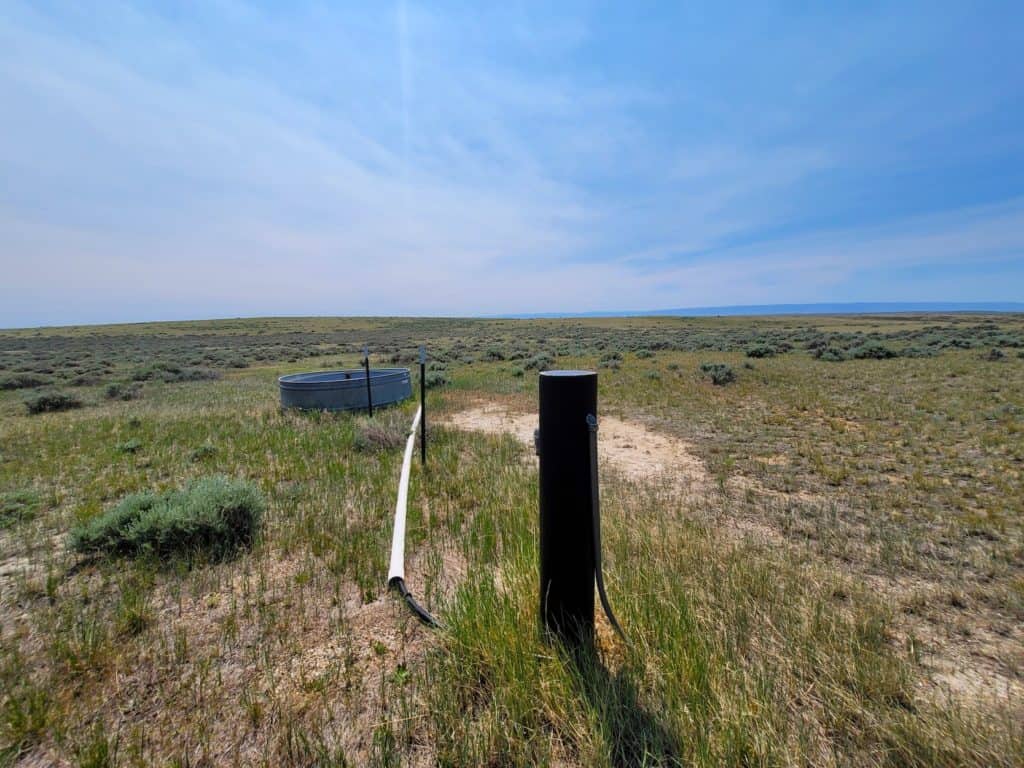 Casper, WY
The City of Casper, the 2nd largest city in Wyoming is only 24 miles away. Nestled in the North Platte River Valley at the base of iconic Casper Mountain, Casper is a picturesque American town – uncrowded, peaceful and welcoming to visitors. Regal mountains are visible from everywhere in town, and the spectacular North Platte River runs right through Casper. Even when you're experiencing pastoral downtown, you'll be engulfed by the idyllic beauty that you came to see in the West. You'll see antelope grazing on residents' lawns, and if you ever run into a traffic jam, baby deer crossing the road are typically the source of the delay. Sunrises bathe the town in pink, sunsets burn fiery orange, and a night under the clear Casper stars will be one you'll never forget.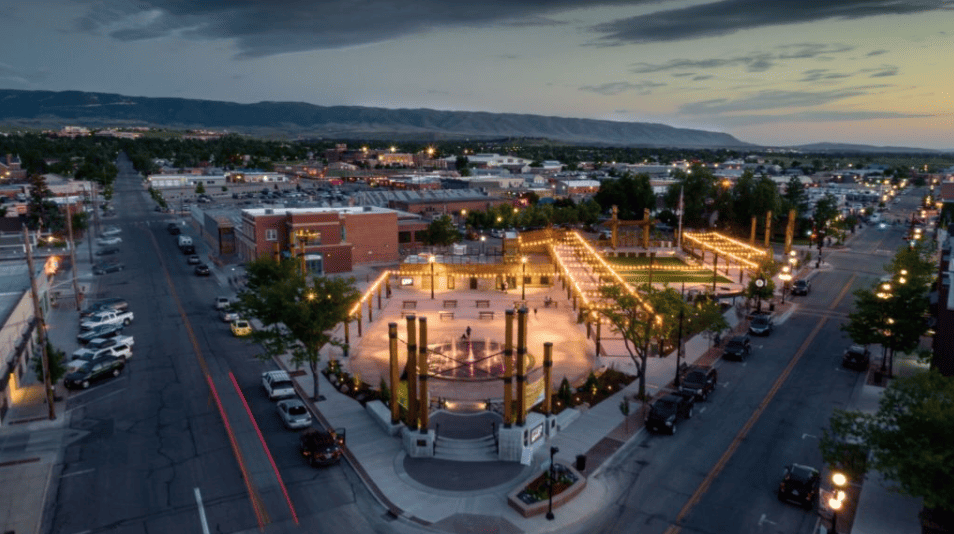 Casper's recreational possibilities are nearly endless. Experience world-class fly-fishing in the North Platte River; American Angler magazine named "The Miracle Mile" the No. 1 Big Fish Destination. Casper Mountain is rife with hiking, mountain biking or backpacking opportunities. Share the thrilling experiences of western pioneers by walking the Mormon, California or other historic trails. The Alcova Lake reservoir is perfect for raw beauty, unique geology or basking in sunshine. You can rent boats, water skis and other equipment, camp at Okie Beach, climb Pathfinder or build sandcastles at Sandy Beach.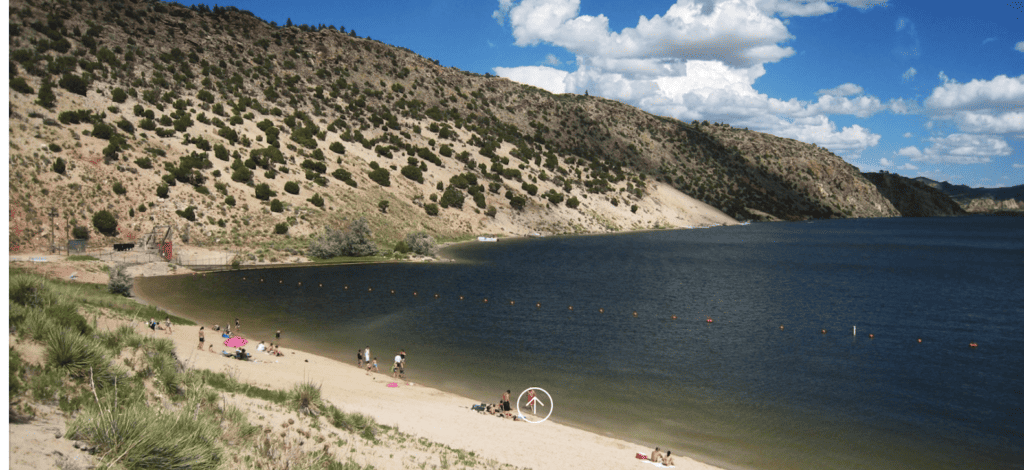 HOA Information
This parcel is part of BB Ranch with light covenants. The annual fee is $310. The covenants are available upon request.
Home size: 1,300 SF minimum for single story, 1,400 SF minimum for multi-level home.
Mobile homes and RVs: No mobile, manufactured, travel trailer, or RV may be used as a permanent residence. A travel trailer or RV may be used on the property for up to 3 consecutive months or 6 months out of a year. Can be used for up to a year if in the process of building a permanent residence.
Livestock: Yes, up to 12 horse, cattle, sheep, goats, swine, collectively, and up to 40 poultry.
Miscellaneous
Zoning: RAM. Click to view the Natrona County Zoning Code.
Taxes: $171.69 per year.
Parcel Number: 3678-08-40-0-00300
Terrain: Flat to Rolling Hills
Elevation: 5,700 ft
Hunting Units
Click to view the Wyoming Game and Fish website for all things hunting related.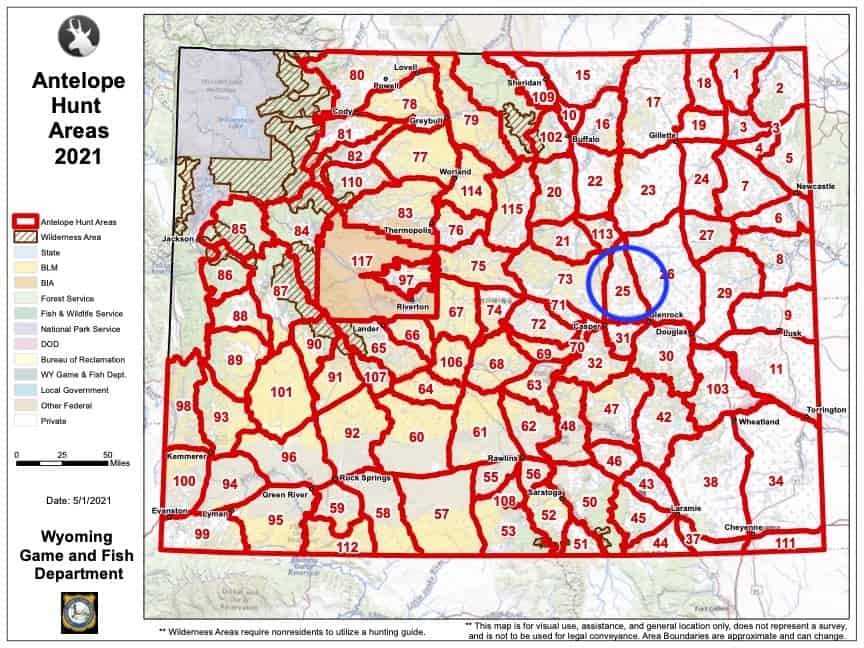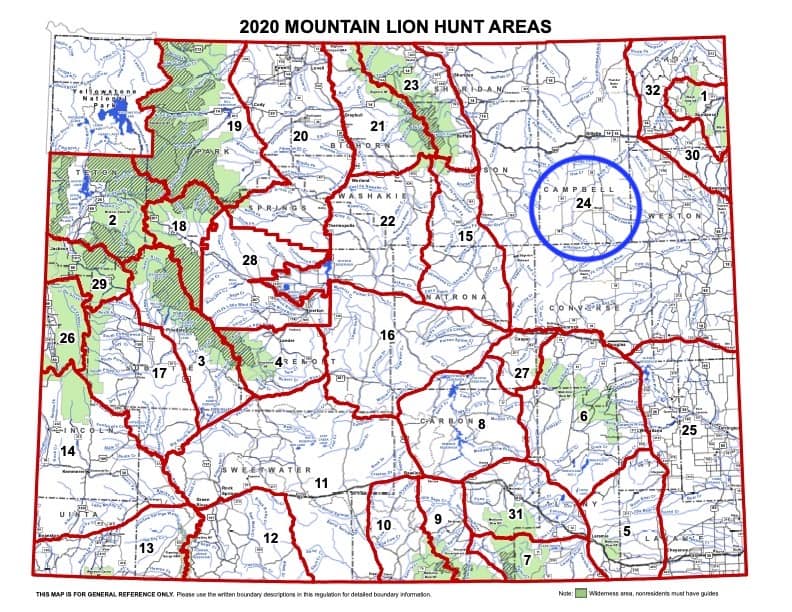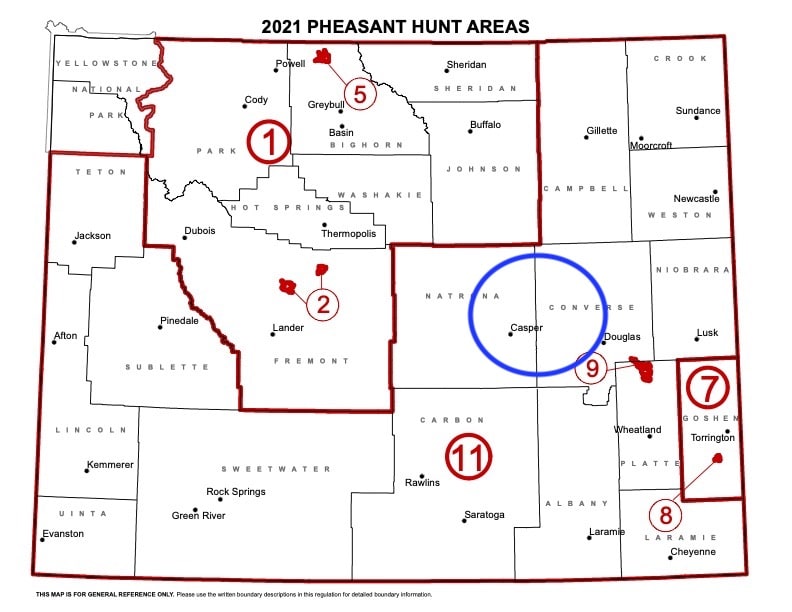 Have questions? Ready to purchase?
Simply call or text Steve at 484-246-5436 or email us at horizonlandsales@gmail.com. We pride ourselves on being responsive to the satisfaction of our customers and typically return all calls and messages within the hour. We'll be happy to explain what to expect with the closing process and answer any questions.