Sold
8.05 Acres in Tallahassee Ranch Club
Beautiful place to call home!
Address: Hidden Horse Way, Tallahassee, FL 32305
The property is located next to 13509 Hidden Horse Way. You'll see a white post marker in front of the property labeled "I26".
Click this link for directions from anywhere via Google Maps. https://goo.gl/maps/uJDkWREPX3CeBnZm9
Description
One of the most private lots in the highly desirable Tallahassee Ranch, home to many beautiful custom-built homes. At only $49,999, this is easily the best value in the neighborhood!
Tallahassee Ranch Club is an unbelievable place to call home. Located within 30 minutes of downtown to the north and the Golf Coast to the south, this community is close enough for all the needed conveniences, yet you feel like you are away from it all.
This property is ideal for someone looking to build the home of their dreams. There is a community playground and a boardwalk going to a secluded freshwater spring. Excellent place to raise a family or build your well-deserved retirement home.
This particular lot is wooded with pine trees and hardwoods home a variety of wildlife including deer and turkey. Our photographer ran into four deer just while walking the property. Plenty of extra space in the backyard for whatever you can dream up!
Property taxes are a very reasonable $480.60 per year. Title is free and clear. Most properties in the area are listed between $60,000 and $80,000. At this price, you'll want to act fast before someone else does!
Need some inspiration? Here are some new homes on the same street:
https://www.zillow.com/homedetails/13521-Hidden-Horse-Way-Tallahassee-FL-32305/103446304_zpid/?
https://www.zillow.com/homedetails/13509-Hidden-Horse-Way-Tallahassee-FL-32305/103431049_zpid/
https://www.zillow.com/homedetails/13461-Hidden-Horse-Way-Tallahassee-FL-32305/251512640_zpid/
HOA Information
Name: Tallahassee Ranch Club
Fees: $1000/year
Minimum home size: 2200 SF
Horses: Permitted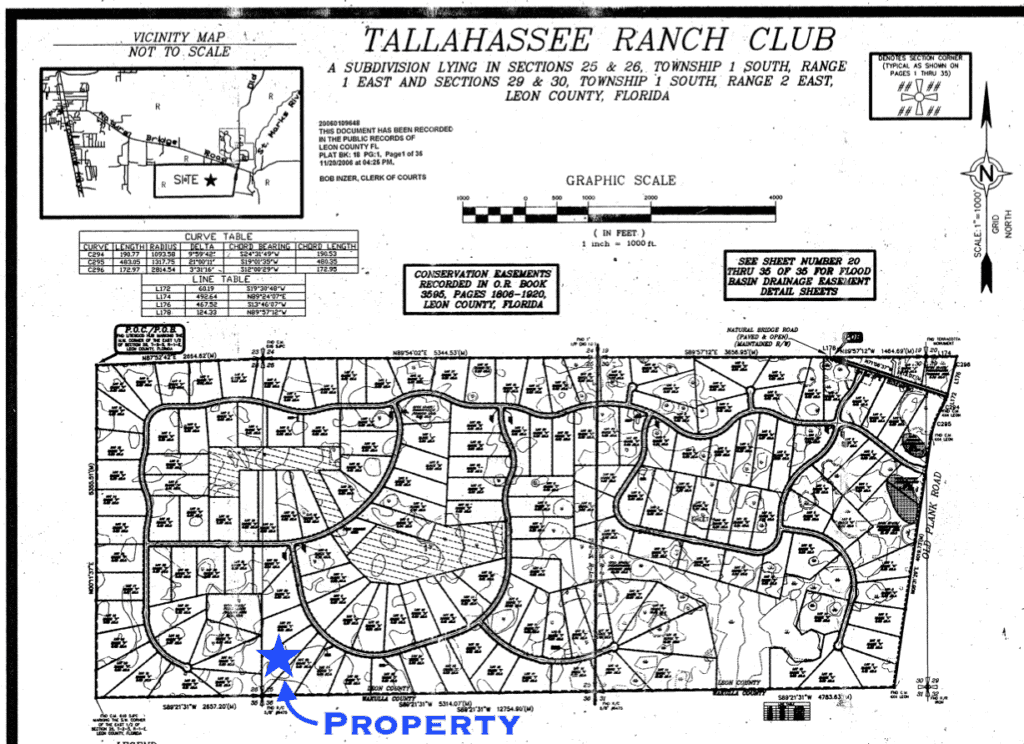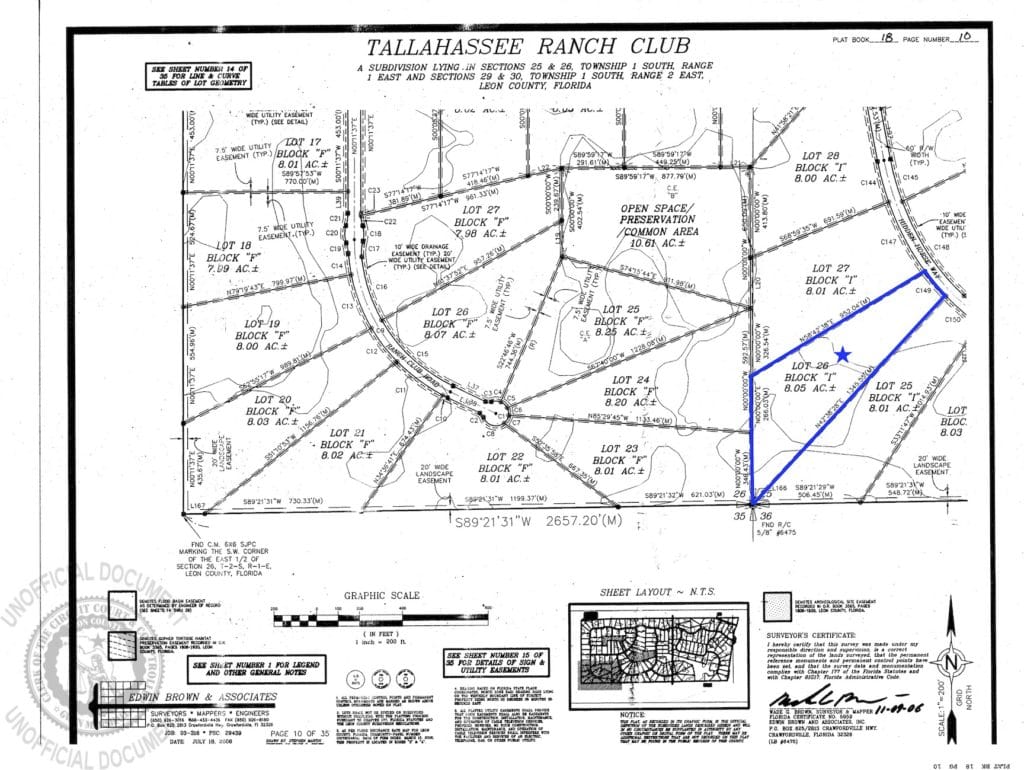 Property Information
Nearest Cities
Tallahassee, Crawfordville, Panama City
Address
Hidden Horse Way, Tallahassee, FL 32305
Legal Description
Block I, Lot 26
Features
Dimension
952′ x 612′ x 1346′ x 347′
Coordinates
30.275567, -84.192572
Have questions? Ready to purchase?
Simply call or text Steve at 484-246-5436 or email steve@horizonlandsales.com. We pride ourselves in being responsive to the satisfaction of our customers and typically return all calls and messages the same business day, usually within the hour. If we are out of the office or contact us outside business hours, we'll return your call or message the next day. We'll be happy to explain what to expect with the closing process and answer any questions.