Sold
80 Acres of Bliss – Fernley NV
Elevated property with excellent views!
Description
The government can keep printing money but cannot make more land!!
80 acres of bliss! REMOTE, yet easy to find and access. Several nearby parcels in the area with homesteads. This parcel includes elevated areas with breathtaking views of the surrounding landscape. Let your imagination and creativity go to work! Excellent year round weather. Far enough north to avoid the scorching heat. Need a little more room to explore? This property borders over 1,280 acres of public land owned by the Bureau of Land Management for your enjoyment.
The City of Fernley is only 12 miles away. With a population 25,000, Fernley has all services needed including restaurants, service stations, medical facilities, and a Walmart Supercenter. This parcel would make an excellent base camp for the many recreational destinations within a short trip distance.
Utilities: None, building would be off-grid. Solar, propane, or generators for power. Several neighboring parcels have been developed and occupied without utilities. Click to view the Nevada Well Information Website
Zoning: General Rural (GR20). Click to view the City of Fernley Zoning Code. This district is intended to preserve areas where large lot residential uses, open space, agricultural and grazing uses predominate. Single-family dwellings and associated accessory uses located on lots 20 acres in size or larger, with limited public services and facilities, is the desired land use pattern in the GR20 district. The maximum number of primary dwelling units that may be located in the GR20 zone is one unit per 20 acres.
Hunting: Game Management Unit 234 Click to view the Nevada Department of Wildlife website for all things hunting related.
Taxes: $227.63 per year.
Parcel Number: 021-441-67
Legal Description: The West half of the Southwest quarter of Section No. 13, Township No. 19 North, Range No. 25 East, Mount Diablo Base and Meridian.
Terrain: Rolling Hills
Elevation: 1,500 ft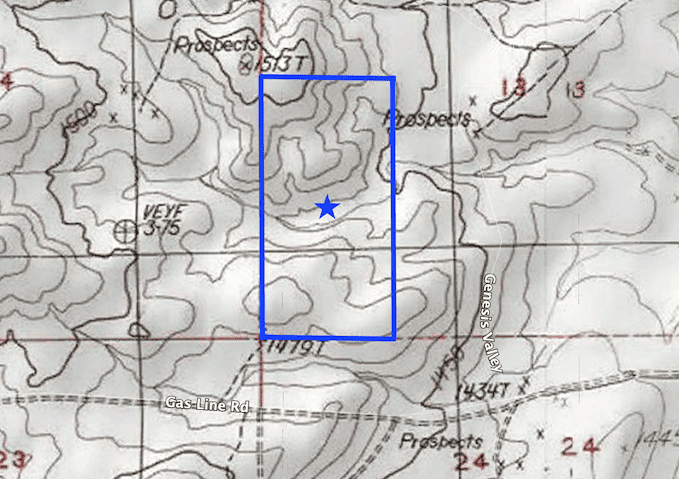 Directions:
From Fernley, take Alt US 95 / US 50 south for 7 miles. Turn left onto Gas Line Road (you will need to open and shut the unlocked gate). Travel 5 miles east on Gas Line Road and the property will be on the left-hand side. Refer to our maps and GPS units for more details.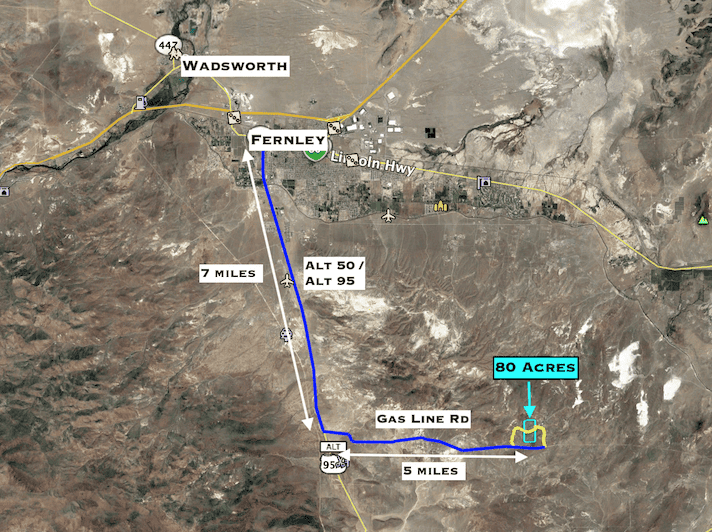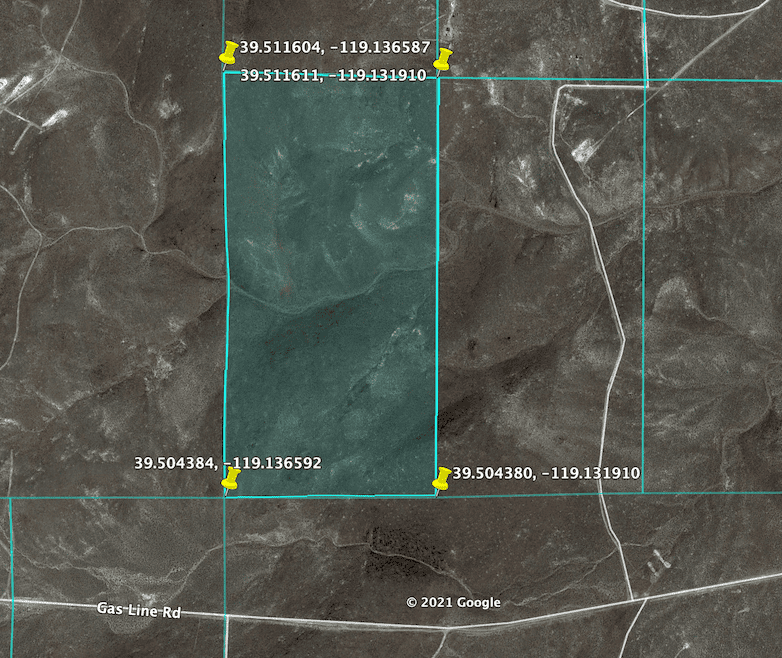 Nearby Cities
30 min to Fernley, NV: Population 25,000
45 min to Fallon, NV: Population: 9,000
1 hr to Reno, NV: Population 250,000
1 hr 10 min to Carson City, NV: Population 55,000
Nearby Attractions
1 hr to Lohanton State Recreation Area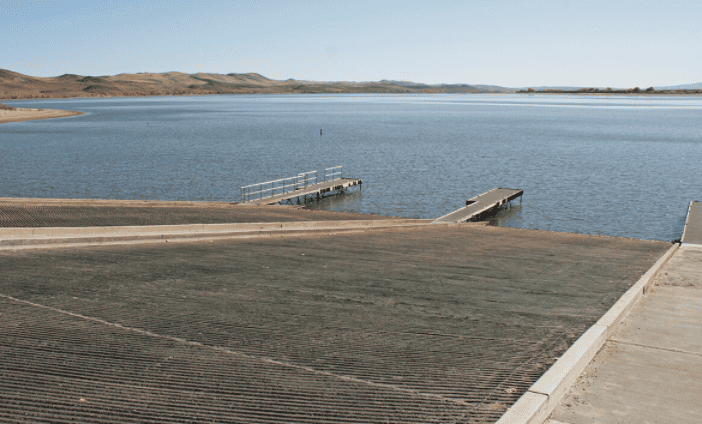 1 hr 20 min to Lake Tahoe, NV
2 hr 30 min to Yosemite National Park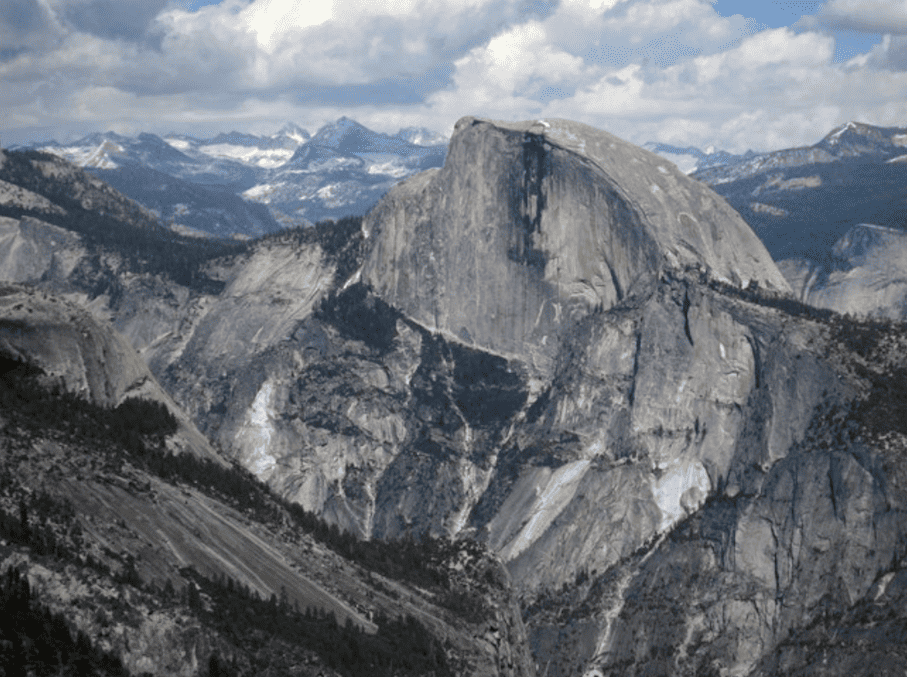 Climate
Fernley NV experiences great year-round weather!
Have questions? Ready to purchase?
Call or text Steve at 484-246-5436 email [email protected] anytime. We pride ourselves on being responsive to the satisfaction of our customers and typically return all calls and messages within the hour. We'll be happy to explain what to expect with the closing process and answer any questions.